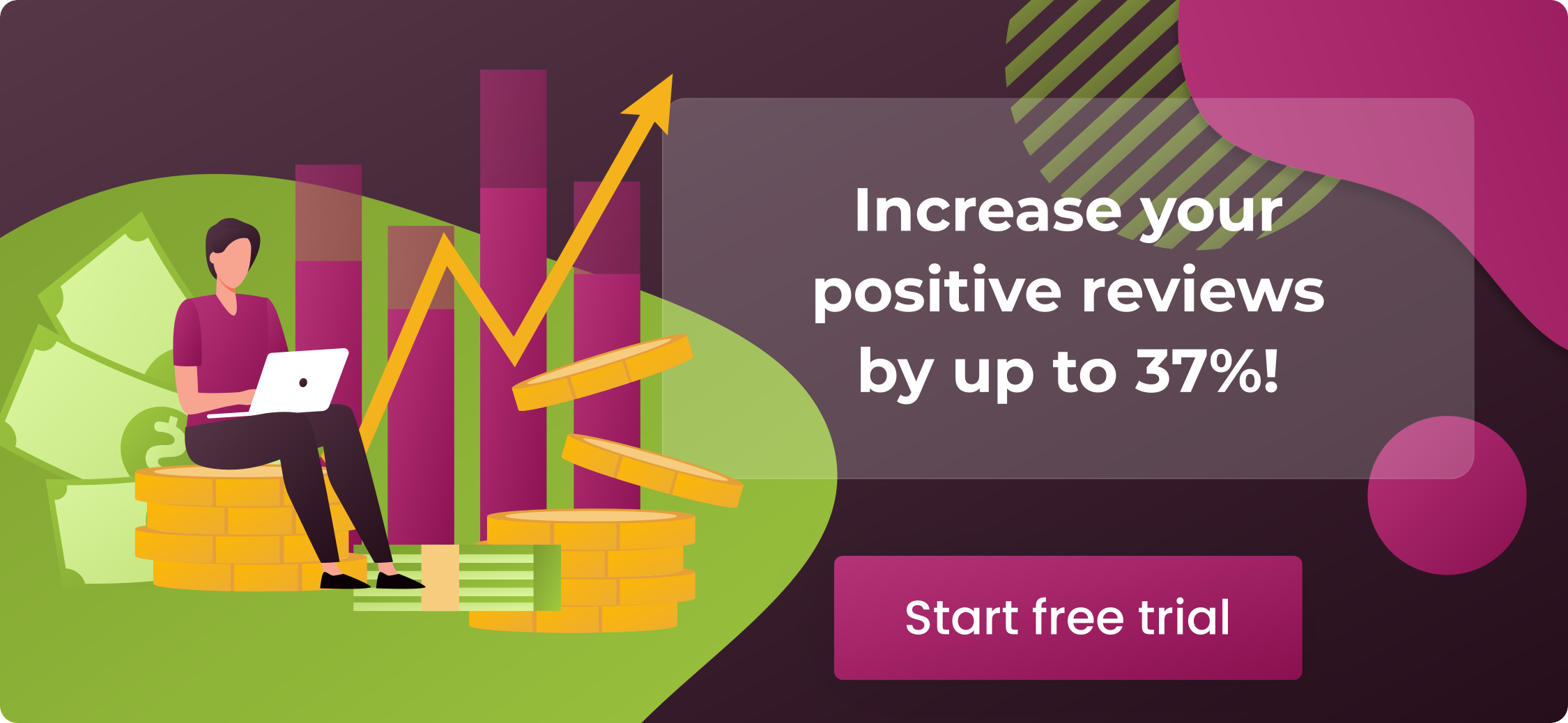 As an Amazon FBA seller, you need all the tools to stand out from the competition. But did you know that Google Chrome can be your secret weapon? Various extensions developed for Amazon business owners can allow you to outperform competitors while offering a smooth in-browser experience that boosts your efficiency and customer service. At the same time, there are so many Amazon extensions for sellers on Chrome to choose from. To help you out, we've gathered the ten best Chrome extensions for Amazon sellers you are welcome to check.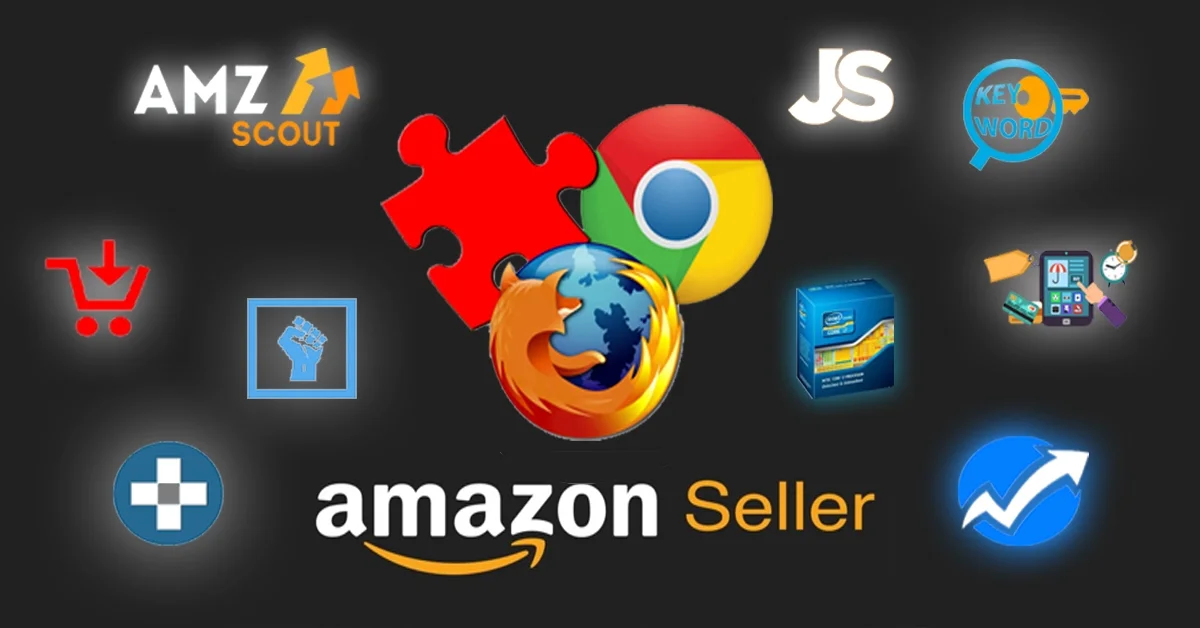 Jungle Scout
Informative, accurate and up-to-date information can help you make the proper goods decisions; that is why Jungle Scout extension has high scores among merchants. This handy tool for Amazon is aimed to help you spot and validate product ideas when browsing the platform and gives valuable statistics, for example, revenue projections, sale estimates, and keyword insights. Besides, you will get helpful info about your competitors, such as Opportunity Score, review statistics, and seller ranking. This feature is available in the markets of the US, Mexico, Canada, India, UK, Spain, France, Italy, and Germany. 
AMZScout Pro
We all know that product research can turn into a tiresome task. However, AMZScout makes it much simpler and more enjoyable. Just type in your item idea and let this in-browser extension crunch the numbers in order to give you an overall score, sales data and profits forecast, demand estimates, and competitors analysis. Besides, you can use the tool to get access to some advanced competition information, for instance, stock levels, seller ranking, and profit calculations of FBA fees and revenues, allowing you to make a comparison of FBA costs and SFP fulfilment. To sum up, it's a top-notch feature for identifying niche goods that have high-profit potential.
Seller App
This handy Chrome extension shares the insights to boost your sales on Amazon when on the go. Leveraging the SellerApp tool, you can avail yourself of an opportunity to hold live research on prospective items as you search for them in the online marketplace. Impressive features also include listing quantity and pricing alerts, estimated FBA fee calculations, keyword tracking, buy box data, and listing quality rates – everything an Amazon seller might need for running a successful business.
Helium 10
If you are searching for Chrome extensions for Amazon sellers that do it all, Helium 10 is an answer. This comprehensive tool helps you to find proper keywords for your products on Amazon and allows you to promptly copy ASIN information. The extension also informs you how all your possible competitors are carrying out their orders, how much inventory they have, and has an option to filter, download, and analyze your competitors' testimonials about your competitors' items, as well as gives all the info you need for all-in-one product research.
Keepa
Why Keepa? Because keeping your products with competitive pricing is crucial for search ranking, sales, and even buy box eligibility on Amazon. As one of the most popular Amazon extensions for Chrome sellers, Keepa tracks your competitors' pricing in the background and sends alerts to you if there are any price drops across the marketplace and a few other regions. In addition, feel free to use the feature to access the pricing history graphs to adapt the pricing strategy and leverage accurate statistics to predict future trends. It's a great choice for businesses willing to compete, though not yet ready for extra repricing software.
Unicorn Smasher
Unicorn Smasher Pro is another useful extension used to research products on Amazon. It shows the information on AMZ goods to speed up and simplify product research. It collects data from revenue and sale estimations, number of sellers, average price, average review ratings and much more. You can save all the statistics in your dashboard or export them to CSV.
AMZ Base 
If you want to stay competitive, never limit your product research to AMZ alone. With the AMZ Base Chrome extension, users can easily check the product listing information on the Amazon platform against other popular online marketplaces, for example, eBay. Other helpful features of this app include product sourcing data, an ASIN number display, and a convenient FBA calculator.
DS Amazon Quick View
So, we've identified our competitors. Now it's time to analyze their strengths and weaknesses. The free DS Amazon Quick View tool provides quick access to an item's pricing history, ASIN, BSR, search ranking, and the FBA sellers number – by just hovering your cursor over the product listing. You may upgrade the extension to the pro version to get more detailed information on goods across Amazon's domains, including Prime sellers, Amazon goods, pricing history, and the lowest FBA price.
AmazeOwl 
Another entry on our best Chrome extensions for Amazon sellers list is AmazeOwl. It enables you to conduct comprehensive Amazon product research for your FBA business. For this, you won't even need to leave the platform. Just scroll through any keyword, category on Amazon, or niche to get potential goods to sell right in the corner of your webpage. What's also important, AmazeOwl is especially user-friendly; it has simple hover information, colour coding, and one-click functionality. Besides, to get access to more detailed info, click on Market Analysis and enjoy an easy-to-understand table that highlights information matching your item criteria. The feature is compatible with 11 marketplaces on Amazon, including the UK, Canada, and United States.
FBA Calculator
Well, once you find some potential goods that are likely to match your AMZ selling needs, how about estimating fees and profits? Another step before finalizing the list of products in your inventory is to leverage the FBA calculator. After installation, you must go to any AMZ product page, click on this extension button, and type in the required fields for product cost, price, and shipping fee to learn the estimated profitability of that item.
Final Thoughts: Best Chrome Extensions for Amazon Sellers
There are many extensions for sellers on Chrome that suit businesses and budgets of any size. Don't limit yourself. Try different keywords, price alerts, and product research Chrome extensions for Amazon sellers to choose the best option that fully meets your requirements. 
Now when you have got your new set of handy-dandy Chrome extensions for AMZ up and running, it's time to think of boosting your customer service. Make SageMailer the bedrock of your business and simplify feedback management in a few clicks. It will collect reviews and automate your communication with customers in the background in real-time while you sleep, work, or are busy with anything else. 
If you are at all curious about how to boost your client service and generate sales while selling on Amazon, check out our free 30-day trial. Hurry up and try now!