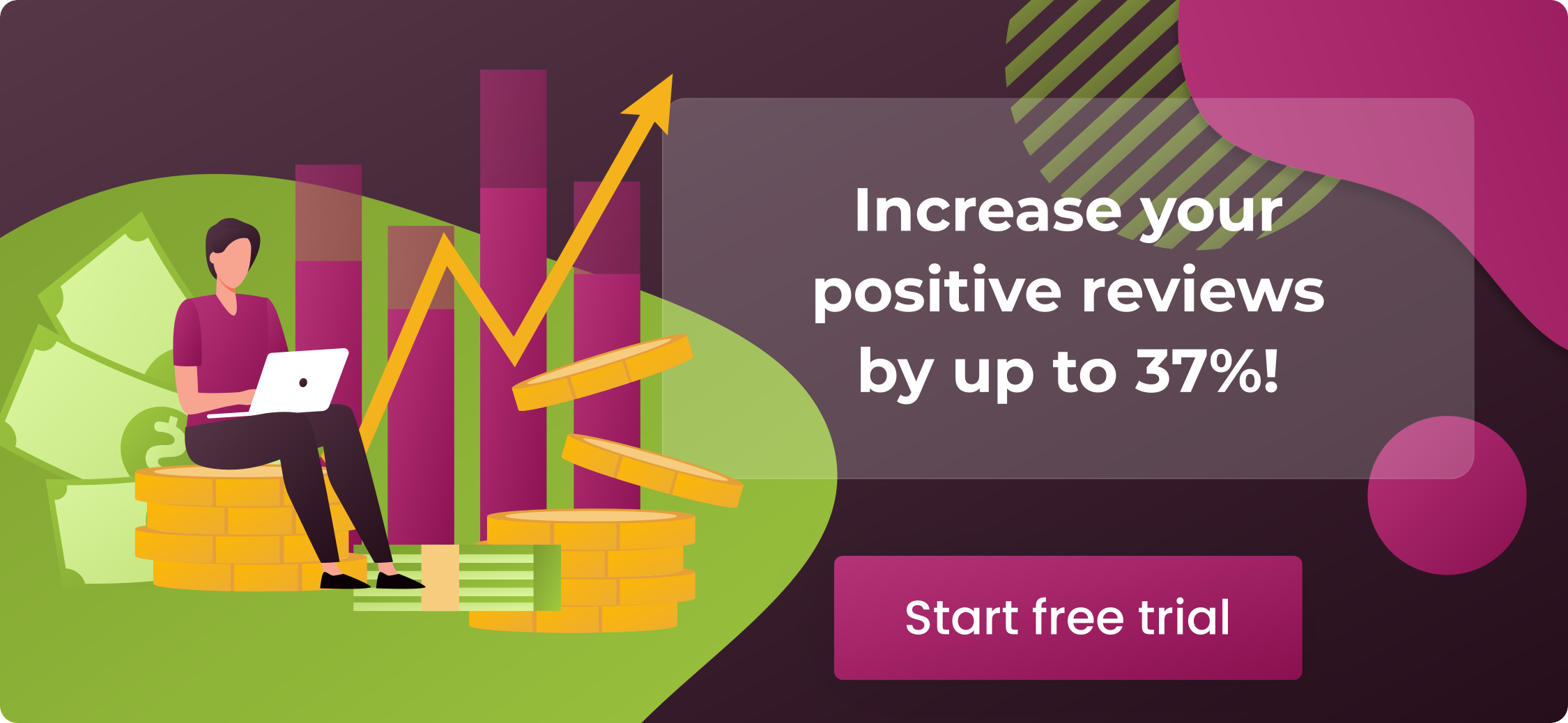 There are many different ways to become a part of the biggest online platform in the world. For instance, you may start an FBA business, become the marketplace's affiliate via its Amazon Associates program, or publish your book via Kindle Direct Publishing, just to name a few.
The Amazon Accelerator solution is another avenue the platform has launched to allow any novice seller to leverage its international presence.
It was open to let startups get off the ground. With this program, AMZ will promote your goods on its platform and control your supply chain. It is an alternative option for startups to gain the boost they require to launch their company, as opposed to the traditional methods of venture capital funding or crowdfunding.
The Amazon Accelerator program seems appealing to brands and startups looking to sell on the platform. According to the marketplace, it offers a bunch of potential advantages. However, there is not much information about what AMZ wants in return.
This guide provides a full and transparent Amazon Accelerator program review on the option and what that entails for wannabe merchants and the marketplace itself.
Amazon Accelerator Explained
Amazon Accelerator lets business owners or manufacturers launch their goods in the marketplace. But, more importantly, it offers a way for companies to become AMZ Private Brand suppliers.
With this program, you can register as an Accelerated merchant. You will post your items on Amazon, but instead of listing them under your name and brand, they will show up under the AMZ brand.
Apart from taking advantage of Amazon's marketing and branding, your items will be preferred in the marketplace. This recognition may result in more sales than you may see as an independent merchant. You may think of the AMZ Accelerator program as the platform's franchising solution for up-and-coming business owners.
Who Can Use Amazon Accelerator?
The program aims at established brands and manufacturers with the necessary infrastructure to create new merchandise. Amazon will not approve every company that applies to the Accelerator. It examines a few major factors to determine who will be a right fit:
Projected yearly sales: More specifically, are you going to hit $1 million in sales in a year?

Inventory management: You should have healthy enough stock levels to regularly satisfy consumer demand.

AMZ advertising budget: The platform wants participants to reserve 5% of their income for paid ads on the platform.

FBA membership: AMZ expects program members to offer FBA for 100% of their goods, with FBM options available only for some periods when FBA stock sells out.
How Much Does the Amazon Accelerator Program Cost?
Merchants accepted in Amazon Accelerator Program will be charged the program commission of a 7 % premium on the referral fees detailed in the marketplace's Fee Schedule.
Suppose your item falls under Fashion areas (Clothing and Accessories, Shoes and Bags, Watches, Jewelry, and Luggage). Then your fee to participate in the program will be an additional 7% on top of the referral costs listed in the Selling On Amazon fee plan for Clothing and Accessories, regardless of the goods you offer.
Keep in mind that any brands that are part of the Seller Central profile you enroll in Amazon Accelerator will be charged the program price.
Amazon Accelerator Perks and Pitfalls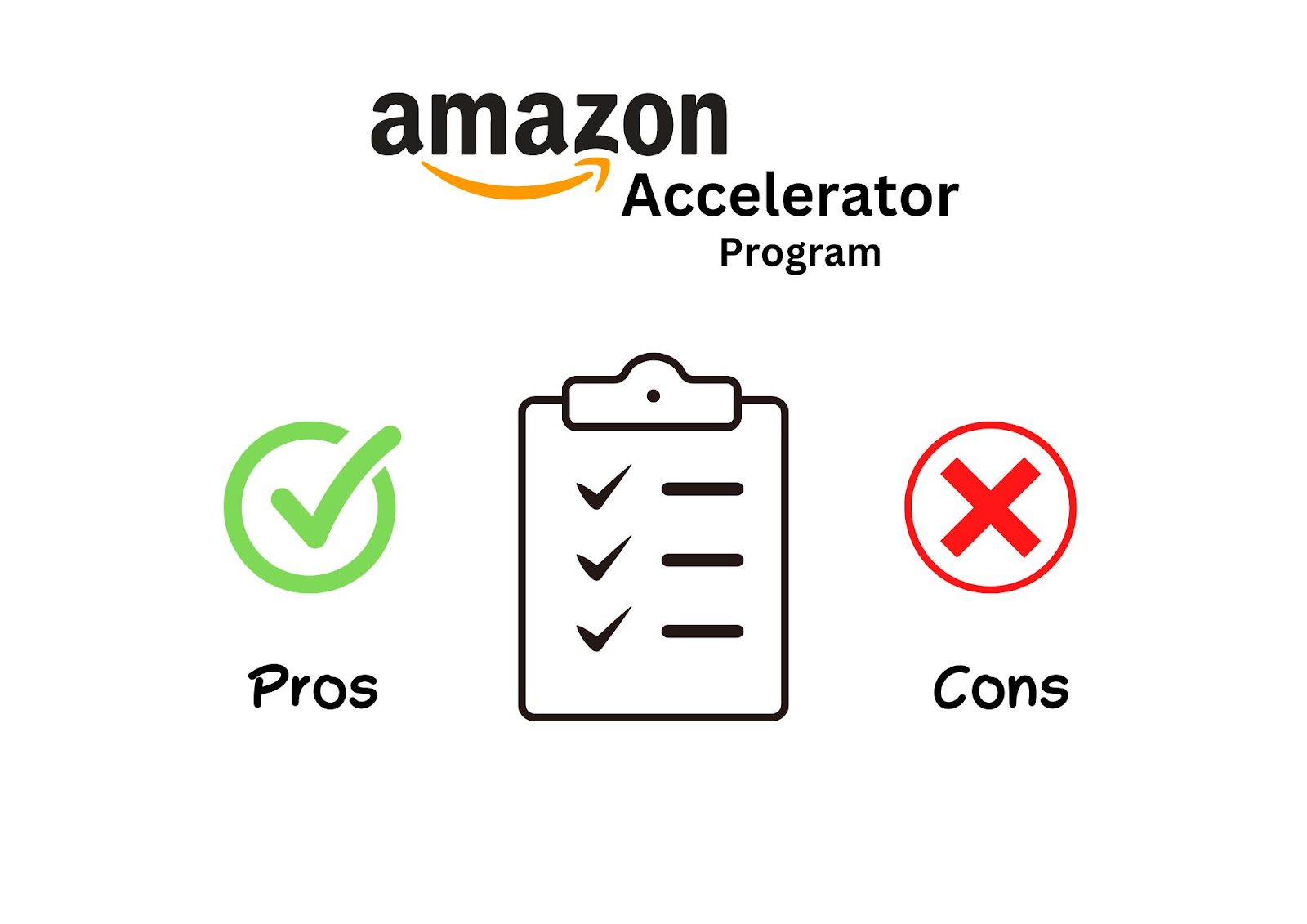 Amazon Accelerator helps companies to sell their goods under the AMZ name brand. Let's examine some of the perks and downsides of this program.
Pros
A testing venue for your items: Entering the AMZ Accelerator solution will allow you to sell your foods on the largest eCommerce marketplace. You may get prompt feedback and adjust your strategy rapidly as a result. 

Extra advertising support: If you launch your items on AMZ, you will benefit from social media, email marketing, and free PPC advertising. Thus, your goods will get extra visibility on Amazon Prime Day or holiday sales.

Extra development support tools: By applying to Amazon Accelerator, you will also get access to AMZ Vine, AMZ Web Services, and an amazing co-working office in Seattle. All of such tools can help you expand your online business.

Lower risk and more space to experiment. Since the marketplace practically drives your business for you, you get more leeway to test different product variations and product listings.

Customer ratings and reviews. The Accelerator program provides you free access to AMZ Vine to give your business a leg up in terms of client feedback.
Pro tip: You can also follow up with customers with third-party tools to increase your number of product reviews. SageMailer can help you to put this process on auto-pilot in a few minutes. 
Cons
Less control: If you participate in Amazon Accelerator, you hand over some control over your business and especially its branding and marketing. AMZ has control over your prices, supply chain, and promotional aspects.

Your goods are limited to AMZ exclusively: It prevents you from selling your foods and growing your business on other platforms. For some merchants, it is scary because it prevents them from diversifying their revenue streams.

No access to client data. Merchants also report that the platform will not actually give you buyer data if you part ways with your brand and begin anew on another platform with different goods. The clients are Amazon's, not yours.

The dreaded purchase clause. According to some merchants, your contract with AMZ will include a purchase clause that provides them with the right to buy the brand, goodwill, and interest, usually for a nominal amount. It is a deal-breaker for most entrepreneurs.
How to Enroll in Amazon Accelerator?
Interested merchants can participate in the AMZ Accelerator Program through its special landing page. From there, it is a matter of clicking Sign Up and entering the data in the qualifying survey.
This survey includes two parts: The first one is basic contact info, where you will fill in things like your company name and other details. The second one will ask specific questions about your company, like what goods you sell B2C or B2B, which AMZ marketplaces you are interested in selling in.
After entering the qualifying survey, the marketplace will evaluate and contact you for the next steps in case you qualify. Turnaround time may vary, but many sellers get their feedback within a couple of weeks.
Is Amazon Accelerator Right for You?
FBA Accelerators are a good choice if you are interested in growing your online business and are alright with losing some control over your company. Amazon's program provides additional marketing assistance, promotional advantages, and selling tools. 
Nonetheless, it's not the best option if you need to develop a personal brand that you can stick with for the coming years. And it is not the right choice if you strive to sell your goods on multiple platforms, like your personal e-commerce website.
Accelerator might be the right fit if you need to tie your business to AMZ. Otherwise, it might not be worth it in the long term, even if joining the solution significantly boosts your sales in the short run.
Think about what you wish to achieve and your business goals. They will determine whether or not to apply for the FBA Accelerators program.
That is pretty much everything you should know from this brief overview. We hope it will be helpful. If you have any other questions about the program, feel free to comment. And check our blog for tips, tricks, and updates on selling on Amazon.  
What's more? Use the SageMailer feedback management tool that has all the firepower you require to shoot up your reviews and sales. 
Register for a free trial and check all the features it has to offer.