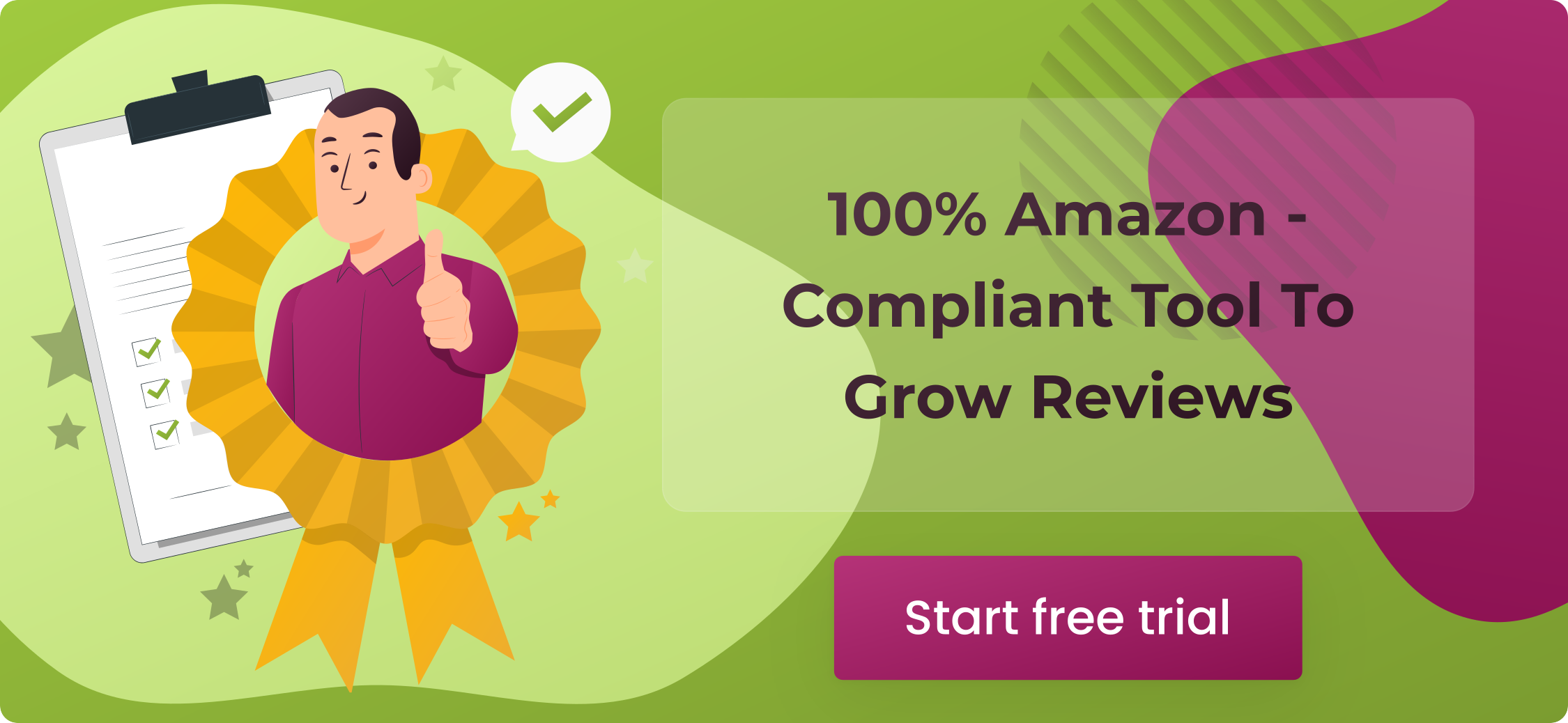 If you're a merchant on Amazon, you should know how essential and challenging it is to monitor your external ad campaign traffic sources. 
Without realizing which external sources are getting you organic traffic, it might become more expensive and stretching to grow your sales rate. 
However, now, with Amazon Attribution, users can know each metric and traffic in detail within their palm line. As it's a new service, merchants might not be acquainted with it. Thus, before you begin implementing such a powerful option, you should be aware of all the info, including what it is about, how it works, and whether you are eligible to use it. 
Keep on reading to find out everything about Amazon Attribution.
What Is Amazon Attribution? 
A recent report from Statista states that AMZ had 45% of total US online shopping spending in 2021, and it is on the rise. So, if you wish to compete in the online world, you will need to jump on the bandwagon of expanding your business on the platform at some moment.
Amazon Attribution can help you do it easily and effectively. The tool lets sellers track their conversion metrics for items from off-AMZ traffic sources.
Simply put, it allows you to monitor your actual Return On Investment (ROI) of outward traffic campaigns. 
For instance, suppose you are launching an item via Facebook Ads. You may now see the information on page views, add-to-carts, and the sales number, using the AMZ Attribution option.
For merchants in the marketplace, it's the first platform's attribution service. It was developed to allow users to enjoy the same level of available information and insights as internal traffic sources like PPC.
Nonetheless, only qualified merchants can benefit from this tool to get the proper sales influence analysis and ROI from advertisements s on social media, product ads, search ads, display ads, and further off-AMZ media.
Why Use Amazon Brand Attribution?
With over 400 million items listed on the Amazon platform, goods can get lost in the noise of competition. However, using off-channel traffic sources via social media, email, display, and search ads may provide the touch points necessary to communicate why someone should purchase your item over another seller. With competition tougher than ever, employing meaningful messaging differentiates goods from the millions of others being marketed.
So, here's why you should drive off-Amazon traffic:
Capture additional target audience;

Develop ad retargeting pools for DSP and Sponsored Display by growing the number of product views;

Enhance Best Seller Rank (BSR);

Bring new demand to your goods.
Who Can Use Amazon Attribution and How Much Is It?
Right now, AMZ Attribution is available to first-party or third-party sellers on the platform that are brand-registered.
To register, go here and log in with your Seller Central account information (to log in, go here).
How to Prepare for Using Amazon Attribution? 
Before bringing traffic to AMZ product detail pages, optimizing listings is essential. Ensuring product pages convert well and accentuate relevant information gives customers a better experience. As the marketplace optimizes to organically display the best goods, conversion and relevancy are significant factors in determining rank. After optimizing pages, traffic driven from outer sources will encourage higher sales and positively impact organic ranking.
Feel free to use third-party tools like SellerSonar to track your listings and ensure they are optimized. It allows you to monitor your products and get alerts on changes in product titles, images, new sellers, Best Sellers Rank (BSR) drops, and much more.
How to Get to Amazon Attribution on Seller Central? 
It is still a beta solution and is only available to brand-registered, professional third-party merchants or vendors.
If you're one of such sellers or vendors, your first step to getting started is to fill in a sign-up form or register via Seller Central. After registering your Attribution profile, you may add the items that correspond to the ad campaigns you would like to monitor.
The attribution tag is a monitoring URL that works similarly to a Google or Facebook tracking pixel. Basically, the tag "sticks" to a client's entire product search journey, beginning when they click on the external ad and ending when they find your Amazon listing, where they will or will not make their purchase. 
One thing left to do is to add the tracking URL to your external marketing campaign. For instance, running a Google ad will paste the AMZ Attribution link in the "URL Parameters" tab. The tag will generate the information you need to make proper ad decisions based on client behavior. 
Once you have logged in to your AMZ Advertising console, find Amazon Attribution. The platform also provides a video with detailed guidelines for setting up your attribution tag.
To add a new campaign, use the "Create Campaign" button.

Pick your campaign creation method. You have the possibility to add a new campaign manually or to add multiple tags in bulk.

When creating your campaign manually, your next step is to name the campaign and select the item.

Now you will need to add a new advertising group. Here, you will name the ad group, pick an ad publisher (for example, Google to Facebook Ads — many to pick from), channel (it's the kind of advertisements such as display or video ad), and your destination link.

Choose the "Create" button in the top right corner.

The attribution tag is now added. Ensure to use the attribution URL Amazon gives in your ads so AMZ Attribution can properly measure your advertising performance.
Now you're ready to properly estimate your off-AMZ advertising efforts! Choose "Go back to campaigns list" to check all your current Attribution campaigns.
Features of Amazon Attribution You Should Try
If you suppose that Amazon Attribution is only about tracking links, you have got it wrong. This option has several perks that can help merchants to get more information from their advertising campaigns.
Here are four key benefits that, as a merchant, you would like to use:
Full-funnel AMZ analytics
It greatly increases sales funnel information, but you are not limited to the conversation statistics when you utilize Amazon Attribution.  Additionally, it removes the curtain from other details, such as who checked your page, how clients interacted with your goods, how many times clients added your items to their cart, and so on. 
On-demand AMZ conversion metrics
With Attribution, you can check live campaign performance. Real-time reports help optimize promo campaigns faster than before.
Shoppers insights
It delivers multiple KPIs data. That helps merchants understand how the client behaves as soon as you bring them to your AMZ goods.
Individual monitoring for each advertising channel
This option allows merchants to create individual tags for each marketing channel. So whether you are running advertisements through Facebook Ads, Google AdWords, social media publications, or blog posts, you can make multiple tags and always receive granular details.
Amazon Attribution Beta: Final Thoughts
Amazon Attribution's insights are a significant factor in choosing the best marketing strategies and channels for your brand.
In broad terms, AMZ Attribution will allow you to grow your sales rapidly by reaching clients off the platform. By doing so, you may redirect them to your Amazon storefront or product listings.
In addition, you can measure your conversion rate accurately by understanding from which external channels your clients are coming to your AMZ page. It's great for preparing new and more efficient advertising campaigns.
Targeting possible clients and estimating their behavior across channels is a luxury one cannot afford to miss out on in the marketplace.
And although it hasn't yet been verified, driving external traffic to AMZ may also lead to a privileged position. It translates into better visibility and, of course, winning the much-desired Buy Box.
Positive reviews are the key to conversion. And access to comprehensive tools is the only way to optimize your feedback generation. For example, SageMailer sends automated requests asking all your customers for a product review or seller feedback. Such proactive communication increases the percentage of clients who share reviews, improves your AMZ rating, and minimizes the likelihood of getting negative feedback.
Ready to improve your buyer-seller relationships? Register for a free 30-day trial with SageMailer!