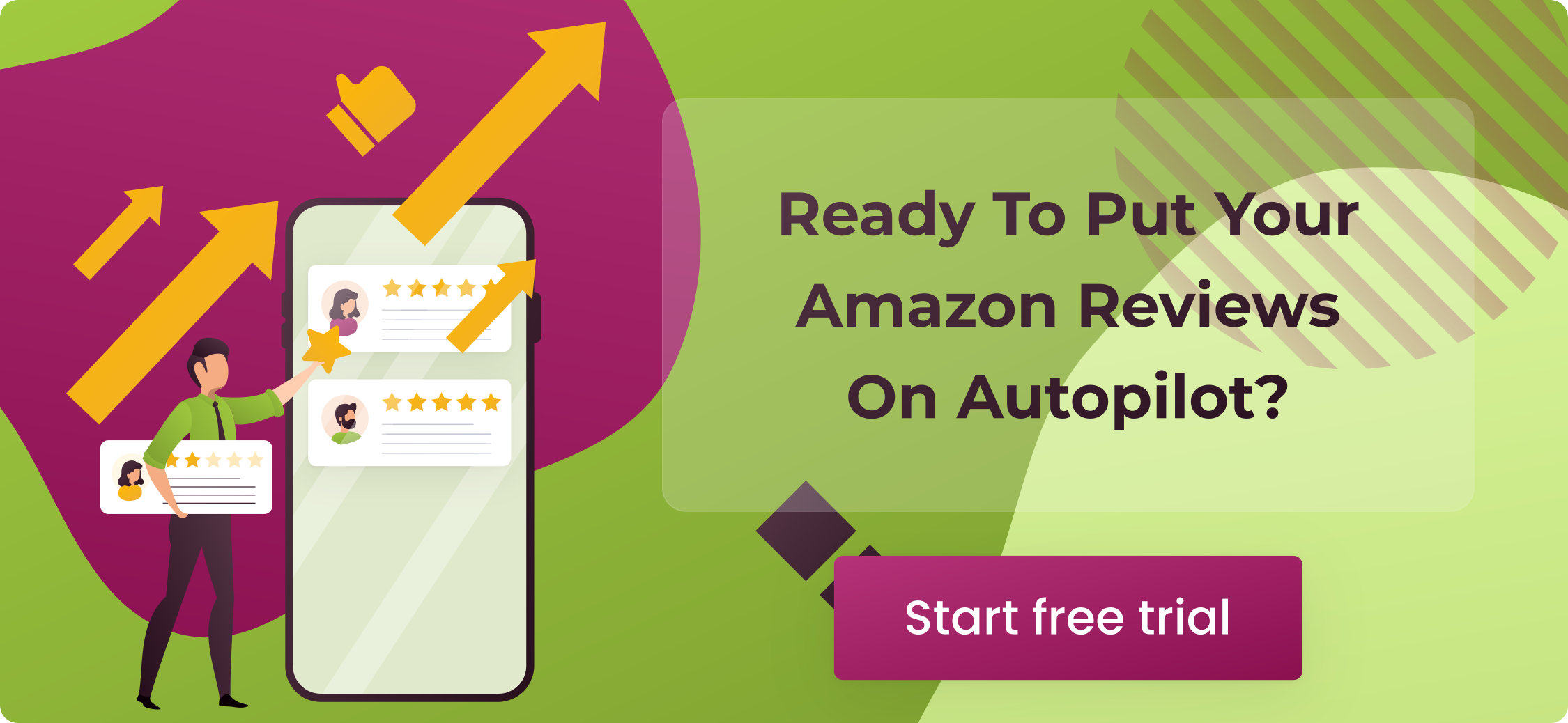 Selling on Amazon.com is a real adventure! Of course, there's nothing more exciting than clicking that refresh button in your Seller Central account and getting new sales daily. However, learning to run a business on Amazon can feel like handling some unknown language. Creating and optimizing your Amazon page is one of these processes.
If you are a brand owner or manufacturer, remember this: 63% of all goods searches start with Amazon. Once customers click on an item's detail page, you can put your best foot forward and deliver all relevant item information to your clients. This article will explain the detail page and ensure you understand how to add products to Amazon and utilize content to your advantage.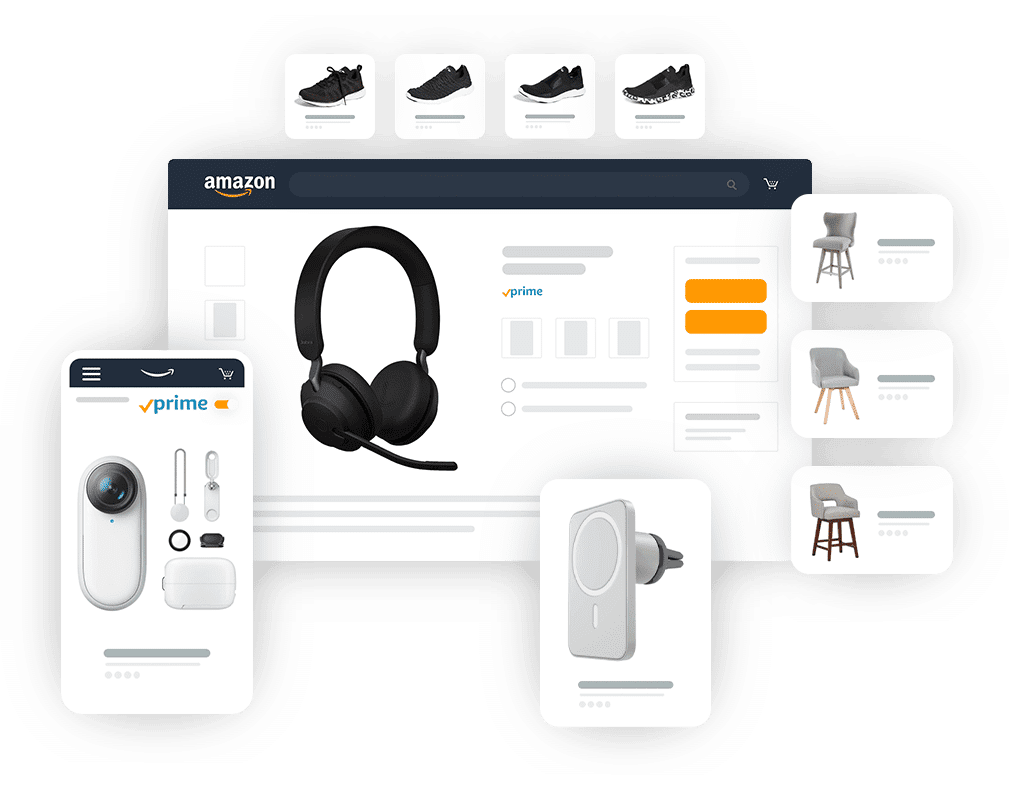 What Is a Product Detail Page on Amazon? 
So, how to find an Amazon product detail page? Where is the product detail page on Amazon? 
A detail page is a page that customers see when they look for goods on the marketplace. Each item has its page with explicit information (exact product name, offer listing page and price, model number, photos, details, ASIN, and more) and client reviews. Barcode information isn't included on the page.
How to Create a New Product Detail Page?
To create a product detail page on Amazon, follow the steps below:
 Sign in to your Seller Central profile on AMZ. If you're not already an Amazon Professional Seller, click the "Seller Account Information" under Settings on the page and choose "Upgrade" to upgrade your profile.

Go to the Manage Your Inventory tab in your Seller Account. Then, follow the "Create a Product Detail Page" reference link (it only arises if you have a Pro Seller profile).

Categorize your item. You can look for a category by using

search terms

in the search box and clicking "Find Category" or browsing for a particular category on the webpage. Choose the necessary subcategory and pick it.

Identify the item by including its name and other essential information, such as the EAN, UPC, and ISBN codes. The platform might require different details for different item types; an asterisk emerges next to each necessary field.

Add item descriptions and images on the corresponding pages.

Specify the items' condition and shipping info and set a price for your product. When you list your goods on an existing product detail page, these Amazon seller details will appear.
Amazon Product Detail Page: Anatomy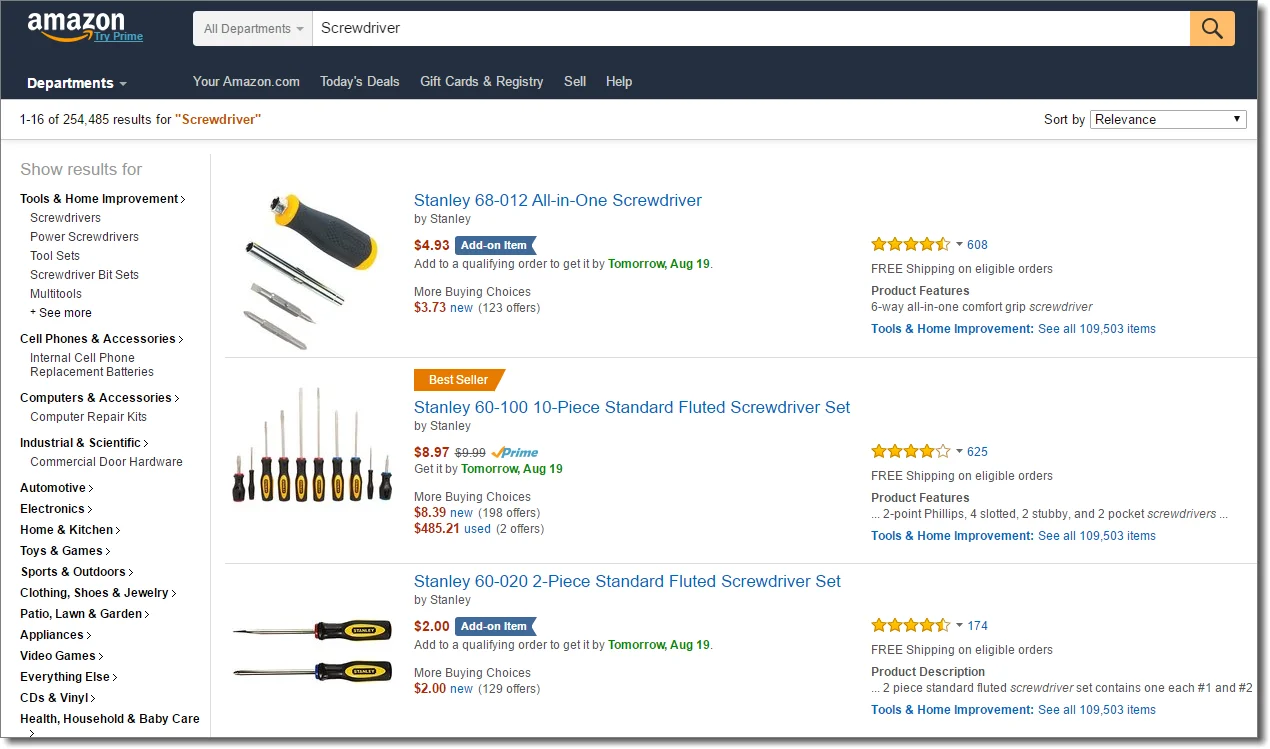 Are you prepared to learn more about a product detail page? The image below shows the different parts universally. It is immediately visible to sellers and clients on details pages if you use the global navigation of the AMZ desktop website. It is worth mentioning that it will be structured differently in the Amazon application on mobile devices. However, the same info will still be available. 
Nevertheless, the following attributes are common to all AMZ listings:
Title

Bullet points

(for merchants, five bullets are allowed; for vendors, seven bullets are permitted)

Description

Main images

Variations (for example, size, pack size, flavor, or color)

Customer feedback 

ASIN 
As you scroll down any Amazon detail pages, you will see all the pieces that help clients make a buying decision and interact with other shoppers. Over the years, Amazon.com's detail pages have got more interactive and robust. For instance, customer Q&A is a perfect place for clients to learn more from other buyers. It can also show any red flags for merchants and alert them of what their product details might be missing from higher up on the page. You might also notice AMZ Ads sprinkled in at different places on detail pages. Merchants can target these advertisements by keyword, item category, location, etc. It allows you to see the competitors, but it may also draw clients away from your detail page and onto another, more inviting item.
How Can Sellers Enhance Their Amazon Product Detail Page?
Many aspects impact a purchase on the product page, and each needs to be carefully evaluated when optimizing your item listings. Suppose every aspect of your detail page is the best it can be. It will benefit your brand tremendously — enhanced click-through rates, organic traffic, conversion rates, profitable PPC promo campaigns, and positive customer reviews. 
Now let's check each component of the product detail page and cover which information you can boost for profit: 
Title: Item-identifying information clients will see when browsing through AMZ search results.

Photos: You can add up to 7 photographs to your detail pages, including the main image. 

Videos: Any videos that present your products and provide the client with a better understanding of your goods and how they work. 

Brand name: If you own a store on the platform, your clients can go directly to it after clicking on your brand name.

Customer reviews and ratings: One can check this info underneath the brand name and title. It displays your item's overall rating and the number of reviews.

Variations: If you have many variations like sizes or colors, clients can opt for the one they wish. 

Buy Box:

This section has the Add to Cart button that clients can click to add the item to their cart. An item should be eligible to win the Buy Box.

Amazon Choice and Best Seller badges: The AMZ's Choice feature shows well-priced and highly-rated goods. At the same time, the Best Seller badge highlights the best-performing items in a certain subcategory.

Frequently bought together: It displays goods that clients often buy together within one transaction. Seller tip: It may give you a great idea of what else to sell. 

Special promotions and offers: This section shows all the deals or coupon codes you add, for example, a common "buy one, get one free" promo. 

Customer Q&A: If shoppers have questions about your goods, they can share them in this section. Previous clients and current merchants can answer the questions on the relevant detail pages.

Competitor ads and related products: Clients can see competitor advertisements and features such as "Products related to this item."
Which Amazon Detail Page Elements Can You Optimize?
Amazon.com provides its merchants with lots of freedom to customize the content of their images (within the ToS). So let's dig deeper and check how to boost your AMZ detail pages efficiently. 
Images
Since clients cannot physically touch and see your goods, they need a great visual representation of what the item is and how it works. Adding high-quality infographics and images for your Amazon detail page will help customers understand the product's perks and picture themselves utilizing it.
Videos
Wish to stand out from your competitors? Adding product videos to the detail page is a winning way to differentiate. Video can enhance the client experience and boost your conversion rate and sales.
Title, description, and bullet points
These three aspects are critical for your product listing. First, include relevant, highly-searched keywords and develop compelling copy that sells your goods. Finally, add important details about your goods so the potential shopper is not left looking for something more.
A+ Content
Sellers enrolled in the Brand Registry program can use the A+ Content feature. It helps merchants differentiate from the competition as they may create an item description filled with compelling content and images with customizable templates.
Product reviews
While sellers cannot directly modify their item rating or review count, they may put practices to raise their review count on Amazon.com. In addition, many customers rely on client reviews when purchasing products. So, use a tool such as SageMailer to automatically send out review requests to your customers and generate feedback quickly.
Amazon Product Detail Page: Rules from Experts
Below are some extra tested and tried methods you may use to further optimize product Amazon pages:
Take time while optimizing a detail page. First, carry out a proper competitor and keyword analysis to check what you should concentrate on with your product listing. Then, if there is something to improve, go back to your AMZ page to make some edits and update the content.
Don't use too many keywords in your title, bullet points, or description. Search terms stuffing is unprofessional, and the platform doesn't like this seller strategy. There is plenty of space to add all the necessary keywords to your eCommerce product pages. Ensure that each listing component's readability is high.
Benefit from the space Amazon provides. For instance, the platform allows up to 200 characters in the product title. So utilize this space to add as much info as you can. And avoid keyword stuffing, of course.
Apply to a professional graphic designer or photographer. A couple of years ago, merchants might have gotten away with uploading amateur photos of goods. However, you must produce top-quality content to stand out in the modern competitive marketplace.
Include videos in your AMZ listing. Again, hire an expert to develop a short video and add it to your product detail page. Videos sell items better and allow clients to receive all necessary information without reading.
Why Optimize Your Product Detail Pages?
Having a fully-optimized product listing can help enhance every piece of your business:
Growing your organic keyword page rankings

Increasing the conversion rate

Boosting the PPC efficiency

Getting loyal clients

Improving the profitability
AMZ listing optimization is a crucial part of your business success. Thus, it's important to first understand the anatomy of product listings, especially for novice sellers. 
Keep in mind that the more potential clients can imagine themselves using your items, the more likely they are to make an instant purchase. When they feel understood by your brand, they might become loyal clients that share it with their family and friends.
Last but not least, you should never regard your product listing on AMZ as being complete. It's something you should always seek to optimize and improve. You must do this with product ratings and reviews, as already mentioned, and optimize other parts of your listing by split testing.
It involves changing one element of your page and then measuring its results compared to the original to check which performs best.
In other words, your product listing is more than a method of getting your items onto the Amazon marketplace. Product pages are also a tool you can leverage to increase your sales.
Amazon Product Page: Bottom Line
The more potential clients can imagine using your goods, the more they are inclined to make an instant purchase. Besides, if they feel understood by your brand, they might become loyal clients that share it with their family and friends.
Understanding how AMZ detail pages work is the foremost step to building ones that convert. Now that you are familiar with their components and Amazon product detail page rules, you are ready to start creating your listings and generating sales. Don't forget about collecting positive customer feedback to generate more profits!
Sign up for SageMailer's free 30-day trial to put the feedback management process on an auto-pilot!