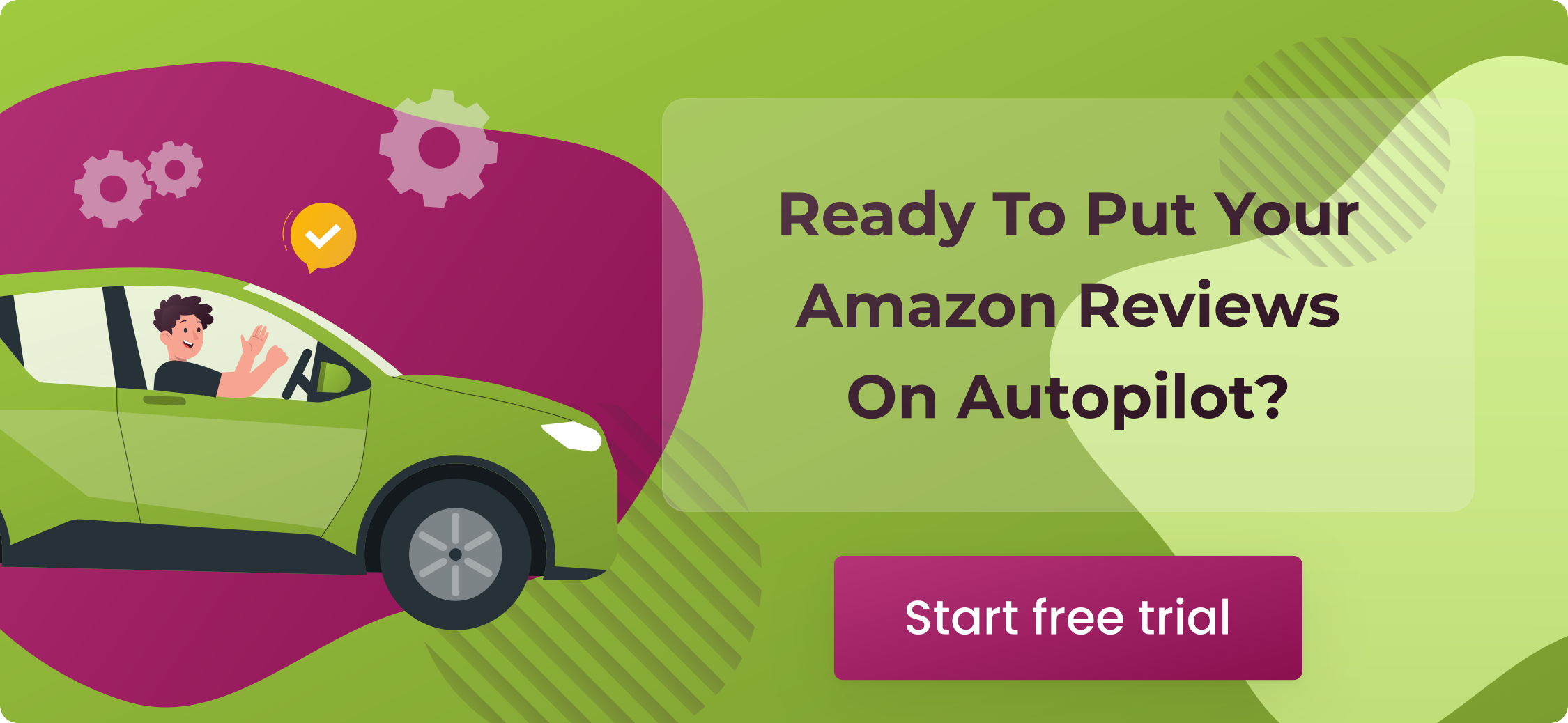 Alibaba and Amazon are globally famous retailers with insane revenues, numerous users worldwide, and a good reputation. What is the business model behind them, and which platform is more promising for getting started with a retail business?
Long story short, both of the marketplaces are promising. Still, you have to understand their specifics before making the final choice, so let's compare Amazon and Alibaba and find out which platform suits your business best. 
What Is Alibaba?
Alibaba is the largest China marketplace launched by Jack Ma. Alibaba Group consists of AliExpress, Taobao, and Alibaba.com. While Taobao is a B2C marketplace, AliExpress and Alibaba are focused on B2B sales. The widest choice of products from multiple categories, the opportunity to purchase at the best prices, and even purchase from the manufacturer directly make both of these platforms attractive for retailers from all over the globe. 
Is Alibaba bigger than Amazon? If we consider each marketplace's retail market share in their home countries, then yes, Alibaba is bigger. For example, while Amazon's retail share in the US market is nearly 50%, Alibaba's share reaches 80%. 
What Is Amazon?
Amazon, in turn, is the largest US marketplace created by Jeff Bezos. Amazon's ecosystem is also broad. In addition to the marketplace, it has cloud storage solutions (Amazon Web Services or AWS), it owns Metro-Goldwyn-Mayer media company. Finally, it has a physical presence (Whole Foods). 
Amazon marketplace, in turn, allows for buying and selling products in 36 different categories. There are 2,5 million active sellers and nearly 200 million shoppers, including Amazon Prime members. 
Amazon's business model is simple. The platform provides sellers and buyers a place to meet each other. Then, Amazon sells its goods, staying primarily focused on the B2C segment. 
Alibaba and Amazon Similarities
Is Alibaba like Amazon? Both of them have some similarities. Both marketplaces are tech giants that sell products to the largest possible number of customers. They are leading marketplaces in their home counties, and the essence of their business model, connecting sellers and buyers, is also similar. 
Alibaba and Amazon Differences
So what is the main difference between Alibaba and Amazon? 
Target market
Amazon is famous in the US, while Alibaba dominates the Chinese market. It is available in more than ten countries, including China. Still, it generates revenue mainly from the sales that come from the US. Amazon has localized marketplace versions for each country each serves, while Alibaba doesn't provide such an opportunity. Nevertheless, Alibaba attracts business owners from all over the world. 
Target users
The next difference between Amazon vs. Alibaba is the users they target. The first one is focused on serving the B2C segment. It and its sellers sell the goods directly to the final customer. The second one, in turn, offers opportunities for commerce business. With the platform's help, retailers can sell on AMZ at higher prices. 
Business models
The business models of Alibaba vs. Amazon are also different. Alibaba offers two types of subscription, which is significantly higher than Amazon. Amazon, in turn, allows sellers to be more flexible with subscriptions and corresponding fees. For example, on Amazon, a seller can get started with an Individual package which is pretty affordable, and then upgrade to a Professional seller. Amazon also offers a whole set of additional products and programs to take advantage of. Amazon FBA is the most popular one. There is the Amazon Brand Referral Program, the opportunity to create a branded storefront right from Amazon, and much more. Alibaba, compared to Amazon, offers fewer promotional opportunities. 
Revenue sources
Now, let's check Amazon vs. Alibaba revenue channels. Each business differs in its revenue sources. AMZ operates offline and online stores, with income from individual merchants, big businesses, streaming services, subscriptions, and so on. Meanwhile, Alibaba concentrates on core trade and digital media. Besides, the brand is also expanding to other features like streaming. Nevertheless, the company has not built a strong presence to raise huge profits like AMZ.
Websites
What about Amazon vs. Alibaba websites? In the online selling space, AMZ has its flagship platform, Amazon.com, with versions for different marketplaces, whereas the other one is a collection of platforms, including Alibaba.com, Tmall.com, and Taobao.com. Alibaba.com is a B2B wholesale site where producers, trading firms, and resellers sell products in large quantities. Taobao.com is the company's largest platform where small brands and individuals sell goods to consumers. Finally, Tmall.com offers international and premium brands like Gap or Nike to Chinese clients. It holds different sites to serve different marketplaces, including AliExpress and Lazada. AliExpress generally serves buyers from the US and Brazil, while Lazada works with Southeast Asia. Amazon serves as AMZ in international marketplaces but with a unique link for each state it operates in. For example, Amazon.co.uk. 
Selling Alibaba on Amazon – Smart and Simple Strategy
Considering the differences in Alibaba vs. Amazon revenue-driving models and specifics of their target customers, the most logical question is how to buy from Alibaba and sell on Amazon. Fortunately, this is not as difficult as it may seem. So here is how to use Alibaba to sell on Amazon.
Get started with product research
The first thing to decide is what products you intend to resell from Alibaba on Amazon. To make a decision, research both marketplaces, pay attention to google and social media trends, or brainstorm the product ideas on your own and then validate them. 
Proceed with choosing the supplier on Alibaba
There are a lot of businesses on Alibaba, but not all of them are equally reliable. Moreover, not all of them produce and deliver goods of high, or at least, reasonable quality, so at this stage, the task is to find the perfect balance between the reputation of your future supplier, their product range, price, and shipment terms. Pay attention to those suppliers in your niche whose rating is more than 4.
Make a trial order
After choosing a supplier, make the first order to test the shipment process and product quality. Then, how to ship from Alibaba to Amazon? Novice sellers order the shipment from Alibaba to their homes or offices and then send the products to the Amazon customers on their own. But if you plan to use Amazon FBA, the shipping process becomes more straightforward. 
You are welcome to promote the products you have shipped from Alibaba on Amazon at this stage. To do it, create a product listing and fill in the product description using relevant keywords. Then add high-quality photos or videos (it is better to make them on your own to add more credibility, especially if you are a novice seller), and begin to promote it. In addition, Amazon allows you to promote your products with the help of PPC ads, launch promo campaigns, and gather user feedback, which is another powerful purchase trigger. 
As for the last opportunity, this is a free and effective option to encourage your prospective leads to buy from you since most Amazon users research and discover the feedback of previous buyers before purchasing an item. What's more, there is a dedicated application that makes the process of collecting reviews from your buyers easier. With the help of SageMailer, you can send them personalized emails with a kind request to share their feedback, plus get instant notifications each time the users leave a new critical, positive or negative review.

In addition, SageMailer's review analytics provide more details for each of your ASINs. In addition, informative graphs visualize how your reviews are distributed across the days, months, and the five-star system.
Conclusion
Both Alibaba and Amazon are promising for running an online retail business. The most innovative strategy you can follow is to buy products on Alibaba and then resell them on Amazon. Honestly, most Amazon sellers do their business just that way, except only for those who produce their items independently. So, consider getting started ASAP – both Alibaba and Amazon are pretty competitive. And don't underestimate the power of social proof and use SageMailer for Amazon feedback management!
Sign up for a 30-day free trial right now!