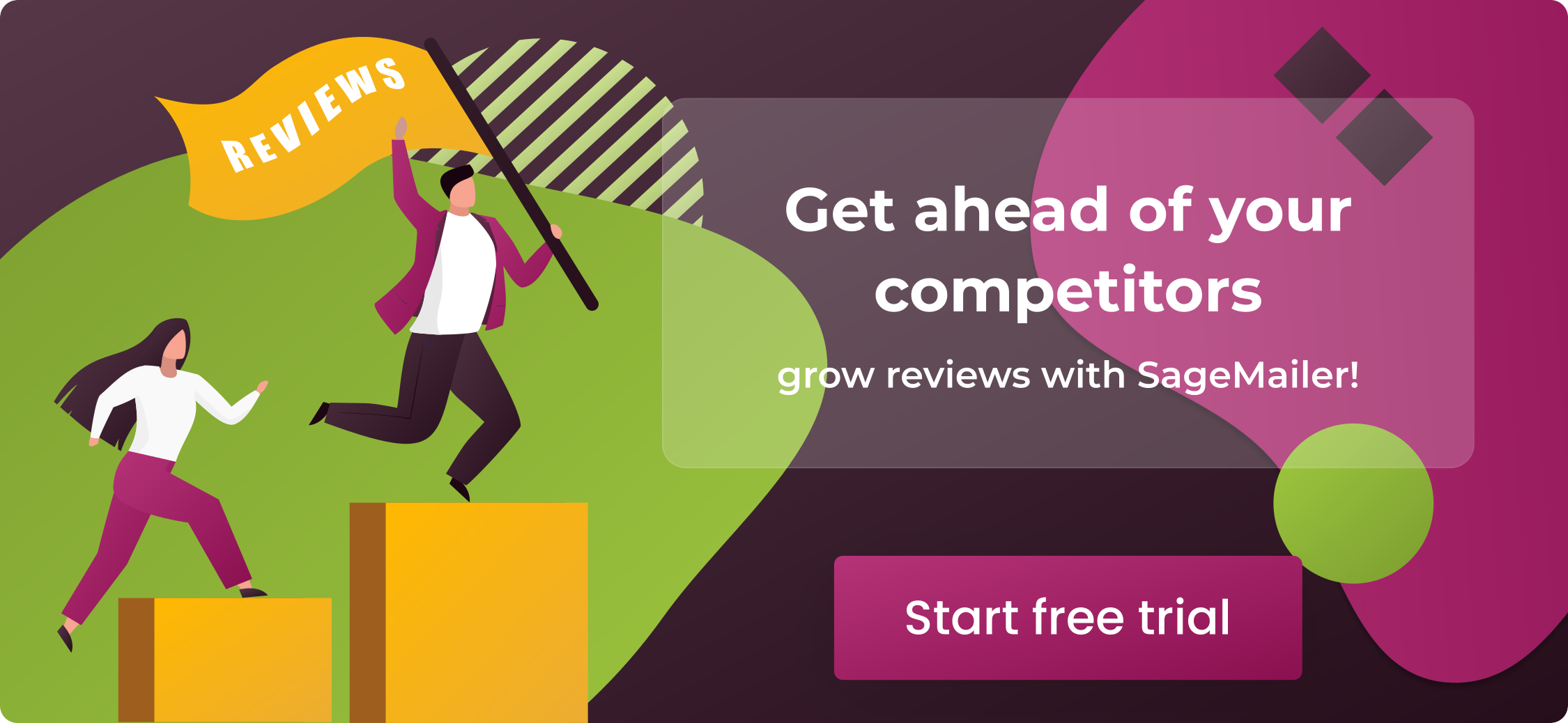 Automation will become the real future of brick-and-mortar brands and e-commerce stores. Over 31% of companies use fully automated functions already. For example, you can utilize automation in the eCommerce business if you are an Amazon store owner. 
Keep reading to find out more about how to run an automated company in the marketplace. We will show you what Amazon FBA automation is and how it can benefit your business!
What Is Amazon Automation? 
Amazon FBA automation is a modern online business owner's strategy to make running a business easier. It helps you to grow and run your AMZ store by entrusting repetitive duties to a third-party tool. You may also use vetted automation services to preset the tasks.
The FBA (Fulfillment by Amazon) solution takes the wheel when you utilise Amazon automation. The service enables Amazon merchants to outsource their delivery to the marketplace. You may also use the assistance of other third-party partner tools to automate your AMZ processes. 
For example, SellerSonar can help you automate product listing monitoring. Its algorithms constantly track and process data from AMZ to generate and send notifications for your or any other items on the platform.
What Perks Does an Amazon-Automated Business Offer?
It helps to run an AMZ business simpler 
They say that launching a business is the most challenging step. However, running a company takes a lot of work as well. It is tough to run once it becomes a more extensive system.
While your online business is starting, you will work on working out the best approach that works for it. You try different shipping models, consider the safest payment methods, and get busy with advertising. Of course, it is extra work if you are producing or manufacturing the goods you are selling, too.
Once your company grows, more orders begin to come in. You would run out of time to perform tedious tasks, like monitoring inventory and orders and managing your promo. The best news is that you may get some of those jobs done without handling them personally via the automation that AMZ provides.
It assists you minimize errors
You raise the risk of work errors as soon as you get too busy. The more mistakes you make, the more you will have to work to fix them. Such a vicious cycle may overwork you and bring in more harm than you could expect.
Recent studies demonstrate that overworking will lead to lower productivity and even cause mental health problems. You might also lose your motivation and passion for the business you launched. It is why using AMZ automation is the right thing.
You reduce mistakes by allowing other people or smart software to manage the task. A well-made solution can find different ways to do the task efficiently. Engaging and dedicating a group of individuals to check orders also lowers the likelihood of order processing mistakes.
It provides you with more time to concentrate on more pressing issues
Seeing each stage in running and managing your business steals your time. However, if you leverage Amazon automation, you may use that robbed time to think of and do ways to boost your brand. For instance, you can spot other tools to fine-tune your customer service to grow client satisfaction. Otherwise, you might find other companies to cooperate with to help widen your reach of the target audience.
You can grow your business
Have you dreamt of scaling your small AMZ company into a medium-sized business someday? With an efficient automation system, growing your brand becomes more manageable. As stated above, you would have more resources to concentrate on pressing issues, and running the company would be more accessible. Your business workload will smoothen, and you can spare more attention to actually developing your brand instead of just selling goods.
Is Amazon Automation a Scam? 
You are right to be wary of some Amazon automation. 
While FBA and established 3PL providers are not running scams, there's reason to be careful if you're considering automation. Be alert of those who wish an inordinately high upfront commission to get started or request a high percentage fee of your profits, especially if they are handling things literally on your dime by advancing a considerable amount of money to get inventory.
It's not to say all third-party AMZ automation providers are fraudsters. However, just like in any area, carry out your due diligence prior to investing in any type of venture or allowing other people to invest in your business. If the brand does not have a trustworthy track record, while it may work out, it is perhaps not worth the risk of potential issues.
As you may imagine, there is considerable discussion about automation's pros and cons. So our only recommendation is caveat emptor.
While individual experience will vary, for most merchants, the best Amazon automation solution is some combination of Amazon FBA and/or 3PL with services that automate other parts of your business in the marketplace.
How to Use Automation for Your Amazon FBA Business?
Now you know how utilizing Amazon FBA is a great way to automate your business. Still, several other strategies to use to increase your level of automation. We will detail such aspects to implement successful tactics into your business.
Listing creation and optimization 
Creating optimized Amazon listings is essential for two reasons:
Including the proper keywords is the number one solution to rank your products for essential search terms.

Your product listing is where customers decide whether or not they wish to buy your product, so it needs to be convincing.
If you cannot enhance the listing yourself, many merchants reach out to freelancers or are dedicated to helping them optimize their AMZ pages. Not only does it simplifies the listing process, but it also ends in higher quality pages that convert better and rank higher in searches.
To add high-quality listings, you will need compelling copy and excellent photography. So, you will need to hire an expert to take images of your product and a copywriter to develop your description. Look for professionals who have vast experience with AMZ listings. You may even find individuals who specialize in this niche.
PPC campaigns
Apart from organic search traffic, the other source you're most likely to get potential traffic from is AMZ ads. These are paid advertisements in Amazon listings, search results, and other platforms.
Amazon advertisements are a fantastic way to boost your traffic. They are also the ideal way to drive clients to new product listings that are not currently ranking in AMZ organic search results.
If you wish to automate this aspect of your business or you are not comfortable handling ads yourself, think of leveraging Amazon PPC software. These tools manage your bid amounts and optimize spending to ensure your advertisements are seen as often as possible for the most reasonable price.
You may also take it further by engaging an Amazon ads management company. These agencies can help you with tips for purchasing ads or take care of everything for you, for example, ad creating, managing, and reporting.
Inventory monitoring
Tracking your inventory is essential for your success. If you run out of goods before your next stock reorder:
You will miss out on possible sales.

Your AMZ search rank will be lower.

You will not be eligible for the marketplace's Buy Box.
Because of this, you should keep tabs on your inventory and order more goods before you run out. Of course, this is not always easy if you are busy with other parts of your business. Fortunately, software like SellerSonar is available to automate this job for you. 
These tools will:
Notify you when your stock is running low.

Predict how much inventory you will need based on past sales and the year period.

Assist you in optimizing your pricing.
Getting out of stock is one of the most pressing issues for product rankings. So, make sure your items are always available for sale with a good Amazon tool.
Feedback management 
Positive feedback is a tremendous driving force for positive performance on Amazon. Your AMZ feedback rating influences your visibility in search results and whether customers will try you out.
But building and maintaining a great rating on Amazon is far from simple. Amazon feedback automation might become a huge time saver.
SageMailer provides advanced software automation tools to boost the performance of your Amazon business. For example, it includes features to automate email campaigns, monitor customer feedback, and communicate with buyers. It's the ultimate all-in-one Amazon automation software to achieve higher sales, and better feedback, with sophisticated data analytics, in a single platform with a single login.
Interested in learning more about SageMailer? Sign up for a free 30-day trial.
Automation on Amazon: To Sum up
Amazon automation is a method for Amazon merchants to simplify their selling strategies with the platform or third-party automation tools. It helps avoid operation mistakes and provides you more time to concentrate on other issues. Using AMZ automating is as simple as applying the FBA solution. Third-party tools also provide automated AMZ review email requests.
We hope you liked discovering the Amazon automation solution. Check our other articles if you wish to keep learning about different things online brand owners have or should know.