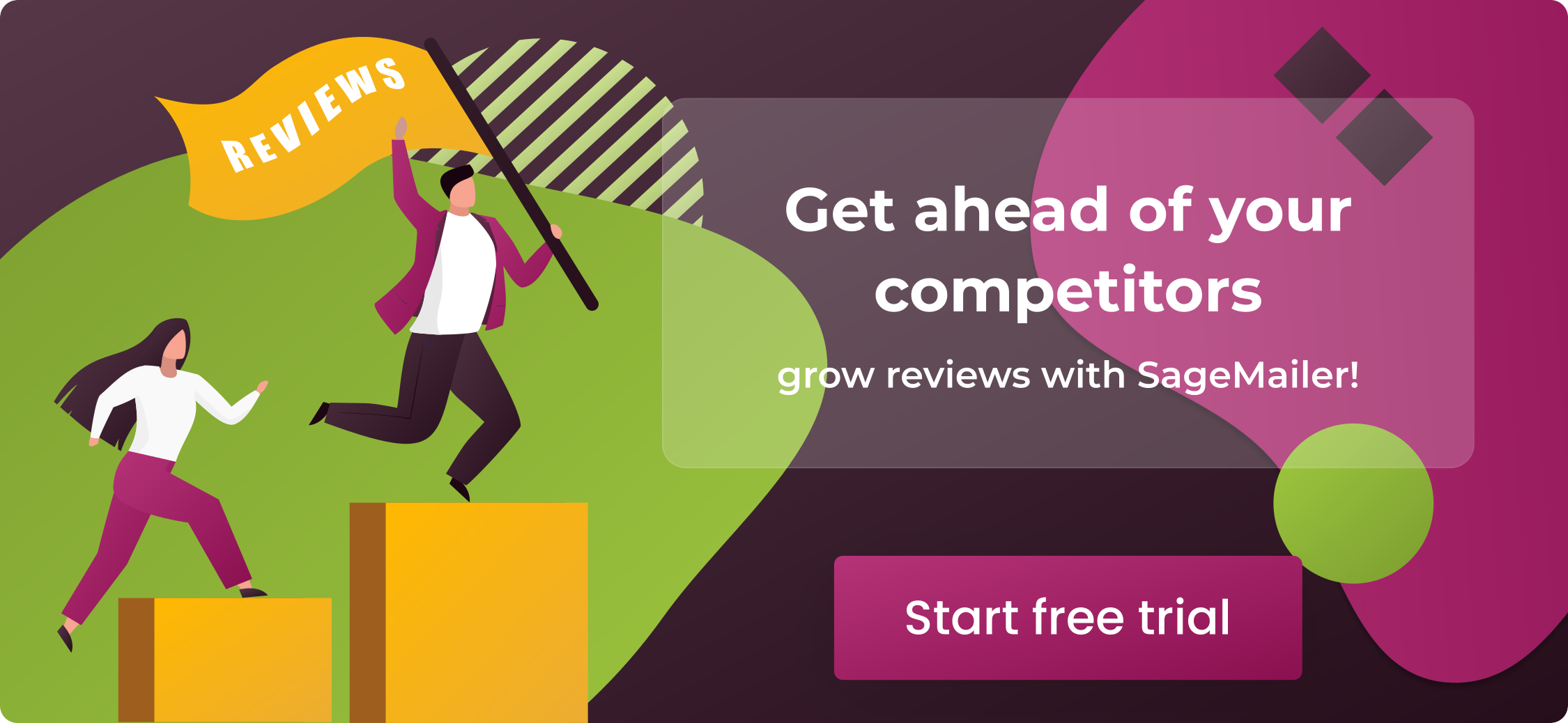 Being a business-to-business (B2B) seller comes with many perks and pitfalls. For instance, working with sales representatives and commissions can detract from your general profits. 
But what if a suitable solution allows you to sell directly to companies and avoid all the unnecessary middle steps? Welcome to Amazon B2B.
This guide will cover Amazon B2B services, steps to sign up, and tricks to make this program work for your brand.
What Is Amazon B2B Marketplace?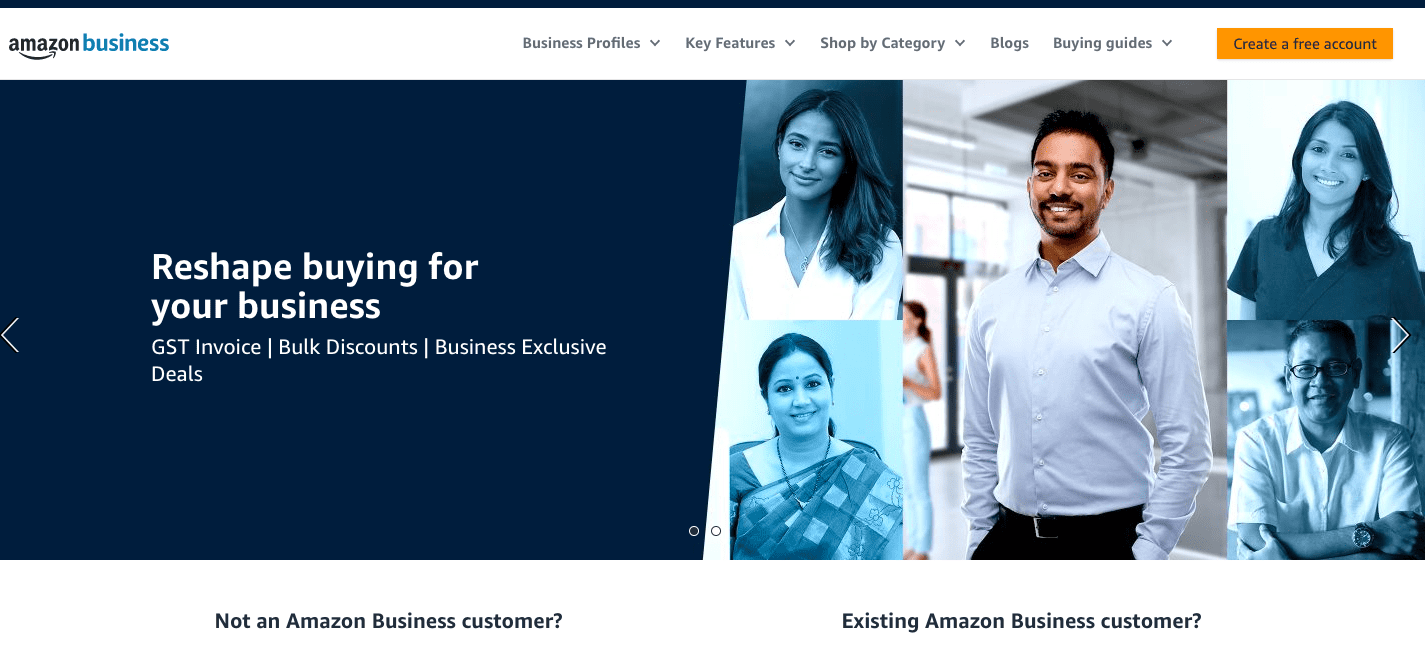 The solution is officially called Amazon Business and simplifies B2B sales. It is separate from the main AMZ website and targets companies that sell to other companies rather than directly to consumers.
Its primary goal is to provide discounted prices and bulk ordering of business supplies of all types. For example, it might be stationary, bar supplies, or anything else a company would need.
AMZ B2B services are divided into two sections: sellers and buyers. To become a B2B merchant, you can either register directly or use your platform's Professional Seller profile.
The marketplace requires you to reach suitable seller metrics if it is the latter. Therefore, as you would expect, it includes sales performance and seller feedback.
You need to register with an Amazon Business Account from the client's side. The requirements for this are far less than for the merchant's side – you just need to be a registered company, non-profit, or government organization.
Whichever side you are on, Amazon B2B is only available if you are a VAT-registered company. It's because it may involve VAT-exclusive pricing and particular VAT invoicing.
Pros and Cons of Amazon Business-to-Business 
While B2B selling on Amazon Business might be largely beneficial for companies, there are some drawbacks your need to consider before leaping. 
Pros of B2B on Amazon
Amazon Business helps suppliers to reach over 150,000+ merchants with hundreds of millions of goods for the B2B buyer.

Merchants can restrict offers to companies deemed Amazon Verified Business Customers, and they may configure item selection and offers as is conducted in a traditional sales channel. 

You might get more brand visibility and connect with clients you wouldn't reach with other platforms.

Fulfillment by Amazon (FBA) helps sellers handle shipping and managing goods. 
Cons of B2B on Amazon
Apart from paying a monthly subscription commission, most merchants need to cover additional costs, according to AMZ Seller Central. 

It is much more complicated to develop strong brand loyalty.

Standing out from the competition is more challenging because clients can easily bypass your items for cheaper goods from a different merchant. 

The FBA program costs money, and a negative shipping experience may turn shoppers away from your goods. However, you may opt for the FBM solution instead.
7 Unique Features of Amazon B2B Model
Besides providing your company with access to a B2B market, Amazon Business also offers tools that make measuring your seller performance, increasing your sales, and managing your goods convenient. Below are seven of the most notable perks:
Business pricing
Brands that sell on AMZ, as well as AMZ B2B, will enjoy business pricing. This tool enables your company to show two pricing based on the user:
Consumer pricing: How much do your goods cost for non-Amazon Business participants?

Business pricing: How much do your goods cost for Amazon Business participants?
Note that your consumer price cannot be higher than your business price.
Quantity discounts
You may create up to five tiers of available discounts for clients with quantity discounts. This option makes selling in bulk convenient and easy. In addition, you do not need to provide custom quotes for every company that wants to buy in bulk.
Instead, you may leave that customization for transactions with a higher value that exceed your brand's average.
Reporting dashboards
You can access B2B Seller Central, which provides the following reports:
B2B Performance by Industry: Find which categories and sub-categories drive your brand revenue with the B2B Performance by Industry report in AMZ Business. The platform categorizes its customers' industries with external and internal data sources.
Sales Snapshot: Operate on both AMZ and AMZ Business? Utilize the Sales Snapshot to monitor your sales from B2C and B2B clients. You might use this report to estimate and compare your year-over-year (YoY) growth from B2C and B2B shoppers.
Business Action Center: Receive recommendations from the marketplace with your Action Center. Such a report generates a list of pertinent tasks that your company can take action on or dismiss in the dashboard.
Top Products: Discover your top-selling goods on Amazon Business. Such a report emphasizes the top five items, which can help sellers make informed decisions about their inventory management, ad campaigns, and more.
With such reports, your brand can understand, expand, and manage your business in the marketplace.
Business profile
Leverage this option to boost awareness and trust with your B2B clients. Share info like:
Company type

Year established

Logo
Clients can check these details from different locations, including:
More buying choices 

Offer Listings 
Enhanced Product Content
This feature makes B2B shopping even because you may share:
User guides

CAD files

Installation manuals

Safety information

Comparison charts

Spec sheets
Uploading these documents also shows your authoritativeness and reliability to shoppers.
Certifications
Your company may also include diversity and quality certifications to your account, including:
AS

ISO

Woman-, Veteran-, or Minority-Owned Small Business
Since customers can filter merchants by credentials, adding relevant certifications is important.
Quote requests
With your B2B Central account, you may also review and reply to custom quote requests. For instance, potential clients share how many items they would like to buy, and your team replies with pricing, including a bulk discount.
How Much Do Amazon Business-to-Business Services Cost?
Participating in the Amazon B2B solution and running a business on the B2B marketplace consists of two fees:
AMZ B2B plan: The B2B Sellers Program charges a monthly subscription commission of $39.99. Initially, when launching Amazon Business, the platform waived this monthly cost.
Referral fees: The amount depends on your goods and the number of sales. Check out the platform's breakdown with current rates, which underlines the product categories, referral commission percentages, and applicable minimum referral costs.
Before applying to the Amazon B2B Sellers Program, study the referral commissions and calculate how much your company will pay each month. That way, you will have accurate targets for your AMZ revenues.
How to Enroll in Amazon B2B?
Is AMZ B2B worth it? If your brand thinks so and intends to join, perform the following steps:
Register your company to sell on the Amazon platform.
First, you will want to get a Professional Seller profile on the platform. Remember, it includes a $39.99 monthly commission. As soon as you create your account — or log in to your existing Professional Seller profile — find "Amazon Business" using the search bar.
You need to choose the first result, "Amazon Business Seller Program." Next, scroll down and pick "Click to join" or "Check your eligibility." What you select will depend on the selling performance in the marketplace. You will likely get "Check your eligibility" if you have just joined the platform. Otherwise, an established AMZ seller with an excellent track record will likely get "Click to join." The first way will typically have some waiting period, while the second will give immediate access.
Make your AMZ company profile.
As soon as you get access to Amazon Business, follow the steps below:
Fill in your AMZ company profile with information like your company type and year established 

Include your relevant certifications

Add your logo
Complete these actions and proceed to the next step!
Add your product catalog.
Finally, you will need to add your product catalog. Whether it's a large or small catalog, AMZ makes uploading easy with its simple listing tools. Sellers can also use the Enhanced Product Content option to add helpful references and documents for prospective business buyers.
Finish this step, and you are ready to begin selling on Amazon!
Should I Start Selling via Amazon Business Program? 
A huge number of distributors, B2B merchants, and wholesalers are making their way in the digital world, and many are deciding to sell through AMZ. Only a matter of time before AMZ Business becomes one of the most renowned ways for companies to buy the goods they want.
Unlike Amazon's B2C platform, B2B merchants enjoy a range of extra features they may tap into that have been specifically developed for business clients. For instance, you may sell large quantities at discounted pricing, provide company-oriented product info, and launch recurring orders.
Reaching high-end companies benefits online merchants of all sizes, particularly if several firms will only purchase through AMZ's B2B marketplace. Registering for Amazon B2B is a no-brainer if you are already selling to companies and satisfying the entry requirements.
Although Amazon B2B isn't perfect for every brand, it is an excellent platform for many companies, varying from lighting manufacturers to office supply distributors. Furthermore, with the Amazon Business solution, you can reach more of your target audience, bringing in more profits for your brand. 
Thinking of getting started with AMZ Business but don't know how to cope with all the tasks?
SageMailer can help you put customer feedback management on auto-pilot, grow reviews, and boost sales on the platform. Register for a free 30-day trial to learn more!