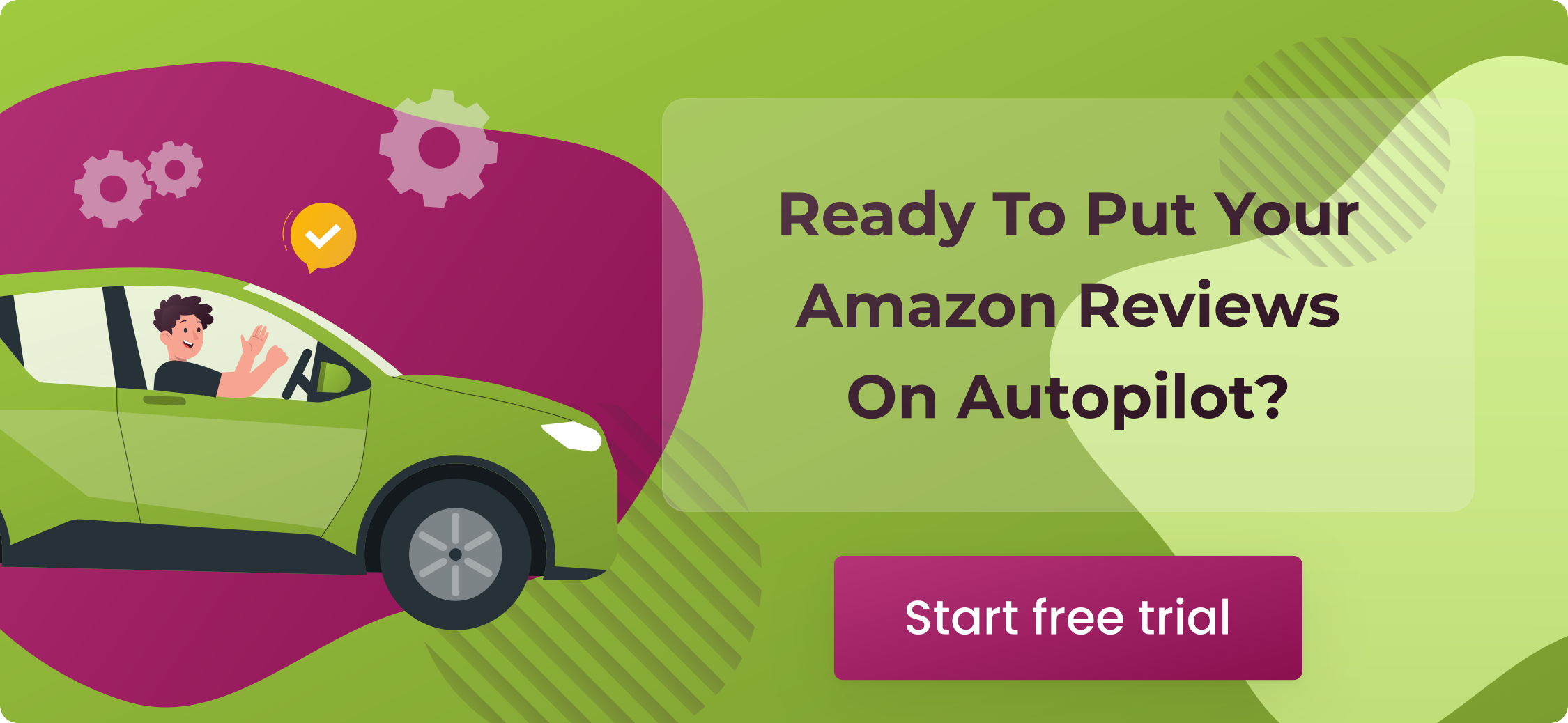 How to copy a link to Amazon products? All traders know the answer to this question. You just open the website, find the product you are looking for, click on the icon and copy the URL. 
Yet, do links always look attractive? Sometimes they are messy, which can even scare off the buyers.
What are the solutions to this problem? Does Amazon allow link shortener? Of course!  You can effortlessly turn links into more attractive and usable URLs. More information on Amazon URL Shortener is in the sections below.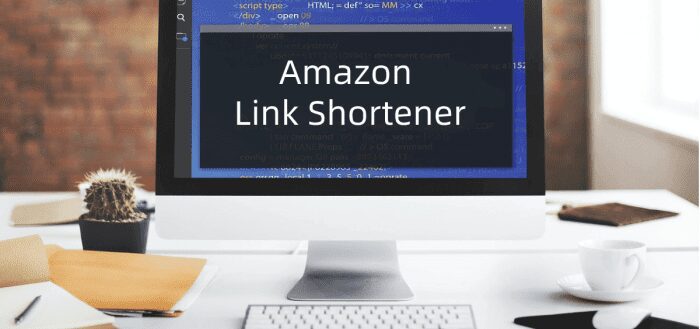 What does URL Shortener Amazon Mean?
Amazon Link Shortener is a unique feature to create a short Amazon URL. For what? As mentioned, they are usually long and unattractive.
What, in fact, is the inconvenience? Experience has shown that such links have a detrimental effect on traffic and customer engagement. 
The way consumers select links to view products directly affects your success as a marketer. Therefore, one thing you know for sure now  – long links are not in your favor.
So just make use of an Amazon link shortener – it is a pretty intuitive tool to make the links more attractive and digestible. 
So to take advantage of the URL shortener Amazon, a user needs to incorporate it. In addition to link shortening, this feature is beneficial for improving your brand recognition. 
Setting up links using the app allows merchants to add the brand name to the link. This way, you develop your marketing strategy, not Amazon. Thus, the recognition of the company increases among buyers. As a result, they begin to remember exactly your brand and not some other faceless companies (without a brand name in the URL).
Want to know how to improve your Amazon sales rank? Check one of our previous articles.
Unfortunately, difficulties can arise with Twitter and Facebook. These platforms do not allow a large number of characters; that is, they have limitations. As a result, you will not be able to post a non-shortened link.
Surely you want to thrive and use social media to generate more sales. That's why you definitely need to make your Amazon registry link shortener work for it and generate results aligned with your goals.
How does Amazon Allow Link Shortener?
Typically, the Amazon link is long but also contains complex words. So not only do they make the visual perception of the link difficult, but the link is also difficult to follow. Naturally, buyers don't like this. So let's look at Amazon Link Shortener to get closer to engaging consumers with an attractive Amazon link. So how to make an Amazon link shortener?
Design the URL so that it looks neat when displayed in the list. To do this, you can get rid of a few words or symbols. What can you remove? For example, timestamp or search parameters, or both. After the changes, the link continues to work and directs the user to the same product as before.
However, there is one caveat. The merchant is not responsible for the appearance of the URL but the Amazon team. Hence, the most reliable tool is Amazon Shortener. Unfortunately, manual shortening of the link does not always work. For instance, you cannot make the URL shorter down to ASIN.
It's worth noting that affiliate links and tracking tags sometimes play an important role. Therefore, some parameters must remain in place when the link is shortened. Amazon affiliate link shortener requires a careful approach so as not to disrupt attribution.
In the following picture, you can see an example of a link shortening: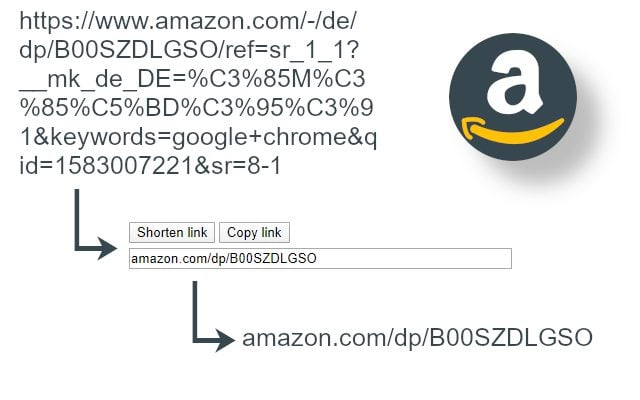 What are the Strengths of a Link Shortener for Amazon Sellers and Buyers?
As we said, links become more attractive after changes, which is essential. However, these are not all the benefits.
Buyers remember links more easily
Long and messy links are difficult to remember, so shortened links are much more convenient for consumers. However, if you are considering manual shortening to ASIN, be aware that you won't remember the URL. Hence, the Shortener is the best option.
Target words stay safe and sound
If Amazon URL Shortener influenced super URLs, it would affect sellers' ranking and products. So, the program does not take away the advantage of super URLs from a user, keeping them shorter inside the link.
Merchants can analyze links
Everyone is interested in the number of clicks on a particular link. Those who use Shortener have an analytics dashboard at their disposal. The platform automatically builds in a system for tracking visits. Thus, the seller can see how this or that marketing campaign is working to increase sales.
After the shortening, the URL includes your brand name
Even those starting their own business on Amazon know that brand mentions are not excessive. So, even the link looks more presentable if the company name is there.
Moreover, you can add tracking codes to keep track of your URL performance. You'll also have a way to create your customer base by checking people who follow the URL.
Make Amazon Link Shortener with Best Shortener Apps

The following tools are not only good at shortening but are also easy to use for every Amazon user.
Description: Users do not have to create an account to use this program. They have to select the link, copy it, paste it into the homepage, and shorten it.
By using Bitly, sellers can know who is following a product link and where the buyer is. This information is crucial when evaluating the effectiveness of marketing campaigns.
Feature Set: Bitly's most significant advantage is its ease of use. There are more than 20 functions for tracking the number of clicks on links and consumer locations. In addition, an unlimited account allows you to find out about top referrers for 1000 links per month.
Cost: The Bitly free plan is available. Premium plans start at $ 29 per month.
Description: Rebrandly is unique in that users benefit from the app for their brand. They can include their brand name in the URL. Consequently, it attracts more customers.
Feature Set: Five custom domains are available through free pricing plans. Of course, you customize the link however you like. The free program also includes tracking referrers for 1000 links per month.
Rebrandly also offers an option for analyzing link performance and data about those who follow it. In addition, automatic generation of QR codes is available.
Cost: The free plan allows you to shorten up to 500 links. You can also track 5000 clicks per month.
To shorten 5,000 links and track 25,000 URLs per month, use the $29 plan. If you need more, the program offers Enterprise, Premium, and also Pro plans.
Description: This app helps not only shorten Amazon URLs but also embed retargeting. As a result, sellers develop the brand by creating campaigns on URLs. What's more, PixelMe helps to retarget shoppers to the Spotify and Youtube platforms.
Feature Set: The Amazon attribution account connectivity feature facilitates effective link tracking. And with a few steps, you can connect to a domain, embed your brand, and change the URL preview.
Cost: First, you can take advantage of the tool for a week with a free trial. Then you have to pay $29 for the ability to track 5,000 clicks. This price also includes three retargeting pixels and 500 brand links. Other plans are available.
Description: This tool is suitable for individual salespeople and teams. Link performance tracking is also available here. The Blink dashboard displays statistics and the most clicked links.
On the analytics page, users see referral sources and customer locations. On top of all this, here, you can add tags to shortened links to see traffic.
Feature Set: The application is secure. Sellers can use it through the Google Chrome extension. What's more, the developer offers an IOS app in it.
Cost: You can choose from both the free plan and the expert one. The cost of the latter is $48.
Description: Everything here is easy to use. So, if you want to shorten a link, paste it into a special box using a pencil icon and click the button. The application then handles the task on its own. 
The advantage of TinyURL is that you can shorten a link very quickly. Also, you do not have to create an account to work on the platform.
Feature Set: With free features, you can take advantage of link shortening. However, if you want analytics or tracking options, you will have to get a paid service package.
Cost: In general, the program is free. However, for more features, you will have to pay $9.99 per month.
Description: Clkim has a wide range of features. That is where merchants shorten Amazon links, embed the brand name, and create custom lists. Apart from all this, an intelligent redirect feature is also available.
The installation of the program does not take much time. If the user has any difficulties while working on the platform, technical support is ready to help at any time, around the clock.
Feature Set: As mentioned, you can redirect buyers and create listings. Thus, each seller gets a chance to monetize links with the use of advertising.
Cost: Clkim offers two weeks of the free trial. You then pay $10 per month, subject to payment for the year.
To Sum Up
So does Amazon allow link shortener? Now you know the answer. Moreover, you found out how the Amazon shortener link benefits you. Besides, you have some excellent examples of tools for this. Sure, anyone can manually shorten the link, but there are a few drawbacks. For example, manual shortening doesn't always work. Moreover, you cannot make the URL shorter down to ASIN.
As a reminder, you can combine review automation services with an URL shortener to increase sales. SageMailer is one of the most user-friendly apps for Amazon feedback management, helping Amazon sellers get feedback and keep in touch with consumers.
SageMailer is a dedicated app for dealing with consumer reviews. Here you track all feedbacks, manage them, keep in touch with customers. Thus, sales performance is always under your control.