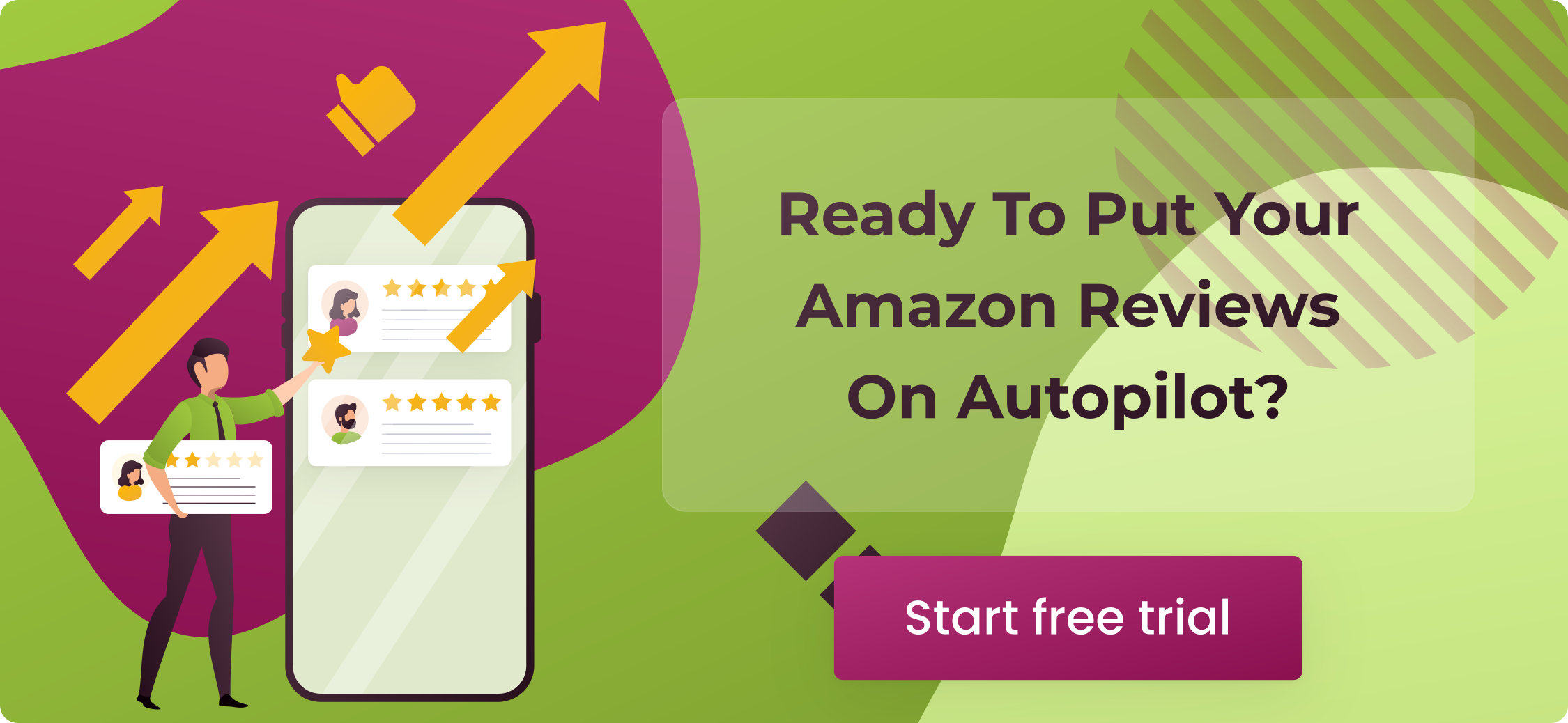 Starting your own business can be challenging. You have to design and produce a product, market it, sell it, ship it, and make a profit with it. The hardest part is actually making the sales. There are several different websites you can use to sell your products, but Amazon and eBay are the most popular sites.
It is a well-known fact that Amazon and eBay are currently the top eCommerce websites in the world. But for people who want to start selling products online, it can be difficult to choose. In fact, you may wonder if there is even a difference between eBay and Amazon. While Amazon tops the charts with revenue, eBay members get several features that can help quickly sell products. Both websites are great at getting merchants to use their platforms for product sales.
But how do you choose between them?
Choosing a website to sell your products on should be taken seriously. You should look at the exposure, policies, rates, fees, and a number of other factors. Trying to find all the necessary information in one spot can be difficult. Lucky for you, this article is filled with helpful information to compare Amazon and eBay.
In this article, you will learn about selling on Amazon vs eBay. We'll look at the pros and cons, and you'll learn about the different policies and features each website offers. When you are finished reading this article, you will be able to make a well-informed decision on which platform to use.
eBay vs. Amazon: Selling Potential and Market Size 
To begin with, let's answer the big question: which marketplace provides you with the biggest potential to sell the goods? Which platform is bigger, offering the strongest power of simply getting more eyes on your products?
The statistics of Amazon's users are impressive. On its own, the platform accounts for nearly 15% of the world's online shopping market. In the United States, this figure is a great 53% share of the market. When it comes to the raw traffic and search results, Amazon.com had more than 2,5 million mobile and desktop visits in May 2020 alone. That is why the platform is so dominant in the country. Online shoppers are comfortable with routinely paying extra money for lower pricing on an individual basis and faster shipping. 
The share of the US online commerce market of eBay is almost 5%. Recently, Walmart beat the platform, which now accounts for around 7% of the entire market. eBay has almost 170 million users per month. They are specifically discerning and prefer buying from sellers with the best feedback rates. 
To sum up, when comparing the two platforms in terms of market size potential, a decisive win comes to Amazon. It is beaten only by the gigantic consumer might in China, where users tend to shop with Alibaba. However, when you have a niche store and products and your target audience profile is laser-focused, it might be worth choosing eBay. 
Amazon selling fees vs eBay
The comparison of the two platforms won't be complete without analyzing their fees for sellers. Of course, Jeff Bezos still needs to earn a decent living. However, when talking about Amazon and eBay specifically, who is providing sellers the best deal? Is it cheaper to sell on Amazon or eBay? 
Amazon charges a referral fee per each sold item and charges a commission for granting the Professional Seller subscription. The platform's referral fee varies from category to category. To give you some rough figures, it's a minimum of $0.30 for each item. When it comes to media products, you also need to pay the closing fee of $1.80. As a result, the Professional Seller plan costs nearly $40 per month. Besides, if you want to participate in the FBA system, be prepared to pay some extra costs. 
Compared to Amazon, there are two types of selling fees on eBay. The first one is the insertion fees that apply when listing your item. The second one is the final value fee that applies when selling the goods. Also, you need to pay the processing fee to PayPay. It's not charged directly to eBay, but it's still an essential part of selling.
eBay charges an insertion commission of nearly $0.35 per category and listing. The final value fees of the platform are taken as a share of the item's price. The exact sum varies from one category of products to another, but you are usually looking at nearly 10%.
Also, there exist some PayPal processing commissions for orders made on the platform. These are almost 2.9% of the product's price and additionally a $0.30 flat fee. However, because the platform implements its Managed Payments, soon users won't need to rely on the PayPal system and pay fees that result from using it.
When we compare eBay and Amazon's seller fees, it is a close call. However, when considering the PayPal processing costs, eBay turns out to be nearly 2% cheaper than Amazon.com. Therefore, the right choice here depends on the volume and category of goods you sell.
The Feedback Scoring – Amazon Feedback vs eBay Feedback
Both Allow Customers to Leave Feedback. When looking at eBay vs Amazon, it is important to note that they have a few similarities. For example, they both let customers leave feedback comments. This is good because positive feedback left by happy customers will encourage more sales. Future customers will be more likely to buy from you if you have good feedback scores. Of course, customers can also leave negative feedback. Making sure that both your products and customer service are high quality will keep you from having to worry about that, though.
Amazon and eBay have different feedback setups. Let's take a look at their differences and how they'll affect you.
Importance of Seller Reputation. User feedback scoring has a direct effect on the appeal of an online product. The reputation of a seller is related to its user feedback ratings.
It should be noted that the importance of user ratings has increased in the last ten years. Amazon and eBay both update their feedback systems to adjust to these changes. They try to make them as interactive and user-friendly as possible.
Importance of Seller Feedback to Amazon & eBay. Seller feedback is not only important to customers. eCommerce websites value the feedback, too. To ensure merchant transparency, both Amazon and eBay have improved their feedback systems. Both these platforms have slightly different systems for judging seller feedback. The Amazon seller rating system focuses on Merchants. The eBay feedback system lets sellers, as well as buyers, share their feedback on trading partners.
eBay Feedback System
This system is based only on user ratings and comments. There are four main parts that make up the rating system at eBay. The systems below decide the final rating.
a) The Scoring System
This is a point-based system. A 'positive rating' means you get 'one point', a 'neutral rating' doesn't get you any points, and a 'negative rating' causes you to lose a point. The average of these points gives you a 'feedback rating'. This is a lengthy process. Unfortunately, new members have no ratings unless they have collected at least 10 points.
b) The Reporting System
The reporting system lets customers read the detailed comments posted by users for specific traders. This can help customers choose whether or not to buy from you. Because of this system, customers leaving negative comments will have an impact on your rating.
c) The Percentage System
This is calculated based on the percentage of positive ratings by users for a particular trader. The higher the percentage, the better your eBay buyer rating will be.
d) The Seller Rating System
Shipping and handling charges, shipping time, accurate product descriptions, and clear communication determine the final seller rating score on eBay.
If you want to search for a feedback profile, simply use the Member ID. eBay seller profiles are usually very accurate. Yet, buyer profiles aren't as easy to figure out. They can be inaccurate and unreliable. eBay has a policy that lets sellers rate only buyers that have a positive score. This policy started in 2008 after buyers complained to management about the incorrect ratings from sellers. These fake ratings were used to counter the negative feedback posted by real buyers.
Make sure you read the eBay feedback policy. If you choose to become an eBay seller, you'll want to avoid an eBay feedback violation.
Amazon Feedback System
At Amazon, a merchant's success is directly related to his feedback ratings. The last 12-month rating for a merchant is offered on Amazon. Buyer ratings and daily ratings are also available under the 'Current Feedback' scoring system at Amazon. Negative seller feedback is, thus, harmful to a merchant who wants to sell on Amazon.
A Quick Peak at the Seller Feedback System (Based on a 5-Star Rating System)
A score of 4 stars and above is a positive feedback
A score of 3 stars is a neutral feedback
A 1 or 2-star rating is a negative feedback
In order to calculate feedback percentages, Amazon rounds them off to the nearest whole number. Amazon also has 'Seller Performance Measurement'. This is similar to the eBay 'Detailed Seller Ratings'. High numbers of negative feedback on Amazon are recorded with the 'Order Defect Rate'.
Also, read our topic about Amazon negative feedback removal.
This negatively affects the seller rating.
Feedback Solicitation Process – Selling on Amazon vs eBay
The Amazon Way – Amazon randomly sends an SMS or email reminder after estimating the delivery date. This reminder is sent 2 days before the 'pre-calculated' delivery date. To improve customer service, Amazon encourages sellers to fix issues and get feedback. If a buyer posts negative feedback, the seller has the right to comment on that feedback. You cannot remove feedback unless its content violates Amazon's policies. The seller has a right to either remove or keep his/her feedback. It is wise to post a professional response to negative feedback since it can be viewed by other customers and even by the management (when the seller account is under review).
The eBay Way – At eBay, the buyer posts his comments after buying a product. Afterward, the seller is given the option to post feedback for the buyer. The seller's record is dependent on its feedback score. eBay encourages buyers to contact sellers to fix any issue relating to negative scoring.
The Feedback Removal Process – Difference Between eBay and Amazon
Amazon Feedback Removal. Amazon will not let you change negative feedback. You will have to completely remove it if there is a problem. eBay will allow you to edit feedback that goes against their policies.
If you want to remove feedback, it will have to meet one or more of these requirements:
abusive in nature or containing profane language
contains personal information including email ID, phone number, name or address
contains a product review
Once inaccurate feedback has been posted, Amazon sellers have the right to contact the buyer. This is helpful if you can reason with the buyer. Sellers may request a deletion, but forcing the buyer to delete his comment is a clear violation of Amazon's Feedback Policy. You can also ask the buyer for a feedback revision.
eBay Feedback Removal. eBay sellers can request that buyers make edits to their feedback. It is completely up to the buyer to either agree to the seller's request or decline it altogether. Buyers can get they accounts suspended for poor behavior. If this happens within 90 days of their transaction with you, eBay will remove any negative feedback they may have left.
Vital Facts on Feedback Process – eBay vs Amazon
Poor Performing Sellers at Amazon. At Amazon, sellers with extremely poor performance can be removed immediately. Sellers with less than desirable performance can be placed on 'probation'. This means they are given 60 days to improve their rating. If sellers at Amazon are found to be violating a Policy, they can be removed immediately.
High Performing Sellers at Amazon. If sellers at Amazon have a good customer rating, they are included in the Buy Box scheme. High-performing sellers at Amazon are also given placement advantages. The 'Order Defect Rate' is often used by Amazon to determine the actual rating of a seller.
Account Suspensions at eBay. An account can only be given a suspension if the seller does not pay the fee or violates a policy.
eBay Power Seller Program. High-performing sellers at eBay are rewarded by being included in the Power Seller Program. Members of this program are given certain promotional offers and credit against the fee for listing new products.
Amazon Vendor Central. There is one big advantage for Amazon sellers: Amazon offers Vendor Central program. This program can be very profitable.
Both Amazon and eBay offer transparency on sellers and buyers by including user-friendly feedback systems. This safeguards the trust and safety of its users. While both eCommerce websites may have different feedback measurement systems, their main goal is to encourage an unbiased communication platform.
Conclusion
When considering Amazon vs eBay, you should look at all the different features. Make sure you find the website that will work best for your business and help your company grow. (Also, look into the Fulfillment by Amazon program. It could revolutionize your business!)
If you are serious about improving your Amazon seller rating, it is time you tried the SageMailer trial. It is absolutely free and works wonders each and every time! Give this FREE trial a chance and watch it help your business grow and flourish.