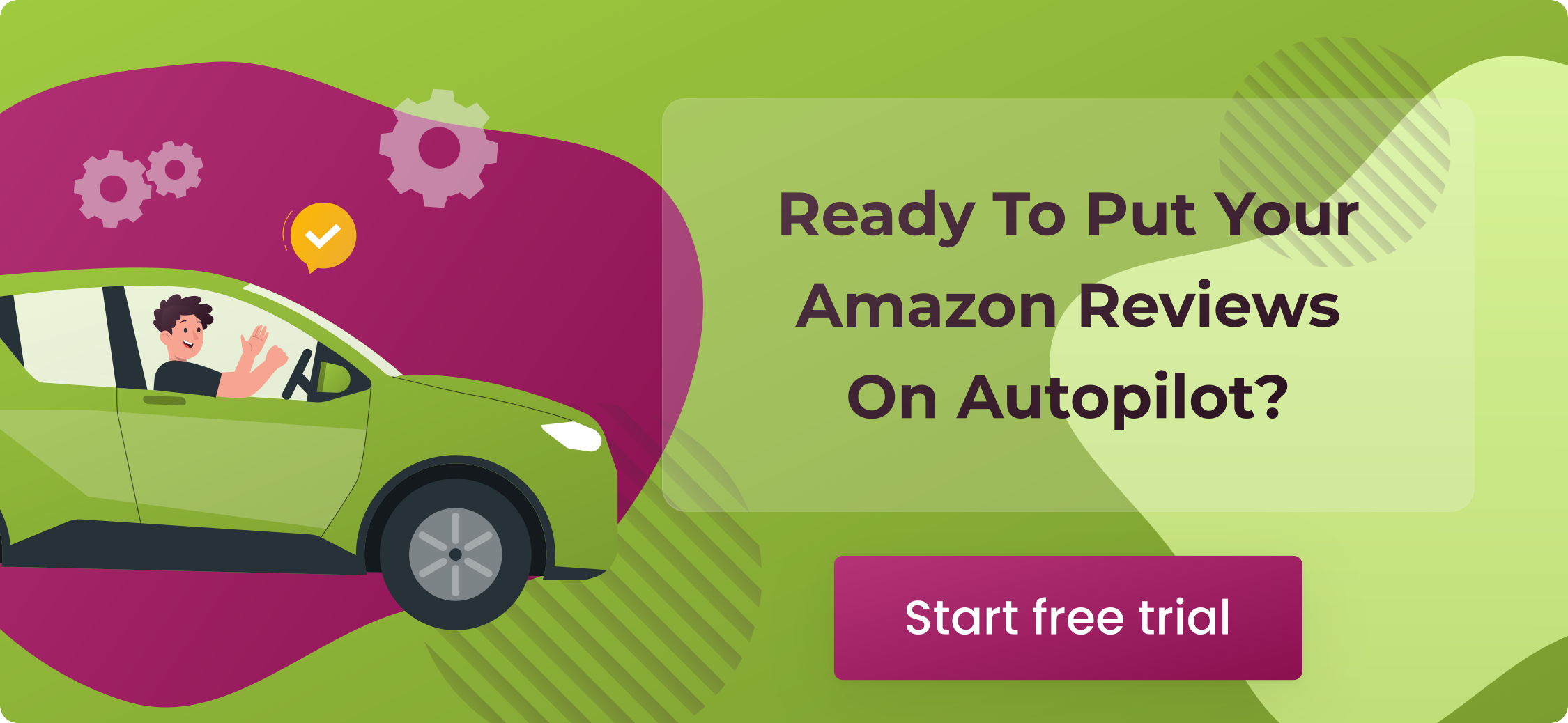 Do you have a rough idea of how many Facebook groups are currently active? I'm sure most of you don't. I can say the same. However, one thing I can somehow say with certainty is that there are a few groups you've known of and can recall immediately. Most often, these are groups that offer you valuable information or those that allow you to build relationships and engage with fellow members.
This is, after all, what Facebook groups should aim to uphold. In this article, we're going to talk about everything you should know about Facebook review groups, should you use them, can they help you with your Amazon business, and more.
Before we start, let's talk about something that most businesses, both online and offline, fail to realize. Facebook groups aren't just for making online garage sales and making connections in the industry.
In fact, businesses of all sizes can create their very own Facebook review groups for their audience. These groups are actually beneficial and have a massive impact on a business and its target customers.
Why Creating a Facebook Group Can Help Your Business
Needless to say, Facebook groups are quite valuable. However, they can have quite a significant impact when used for marketing purposes.
Businesses who create a Facebook group which centers around their brand can have the ability to build a community around that brand. As a result, they can make their brand and offers even more valuable to their customers and target audience. And what's a better way than gathering people who love and value your products and/or services in a single group.
If you're selling on Amazon, you can benefit from Facebook groups by showcasing your offers to your customers and asking them questions which can be visible by all members of the group.
With these questions, you can encourage feedback and even ask for them to leave one. This will allow your brand to create networking opportunities and help you create valuable connections that will keep your customers coming back.
The Algorithm of Facebook Groups and their Importance for Businesses
If you've been using Facebook for quite a while now, you've probably noticed a lot of changes in how content is distributed in your newsfeed. By the time Facebook Zero became a trend (at least from the viewpoint of marketers), there have been a lot more posts coming from Facebook groups.
In fact, it felt like these posts make up 50% of the newsfeed, and those posts were mostly on top at all times.
With the new algorithm, the reach of most Facebook pages was further lowered. On the flip side, this gave up more priority to group postings. This is due to the fact that Facebook Zero is about creating communities and establishing relationships as well as showing users more of what they want to see. After all, most people take part in Facebook groups to connect with other people and engage with them.
Even Mark Zuckerberg pointed out that people want to hear more from their circle, and that's what they're aiming to provide them. They sure delivered.
This means that while the reach of your Facebook's business page went down significantly, your group's postings, on the other hand, while receive more exposure as they'll rise to the top of the member's newsfeeds.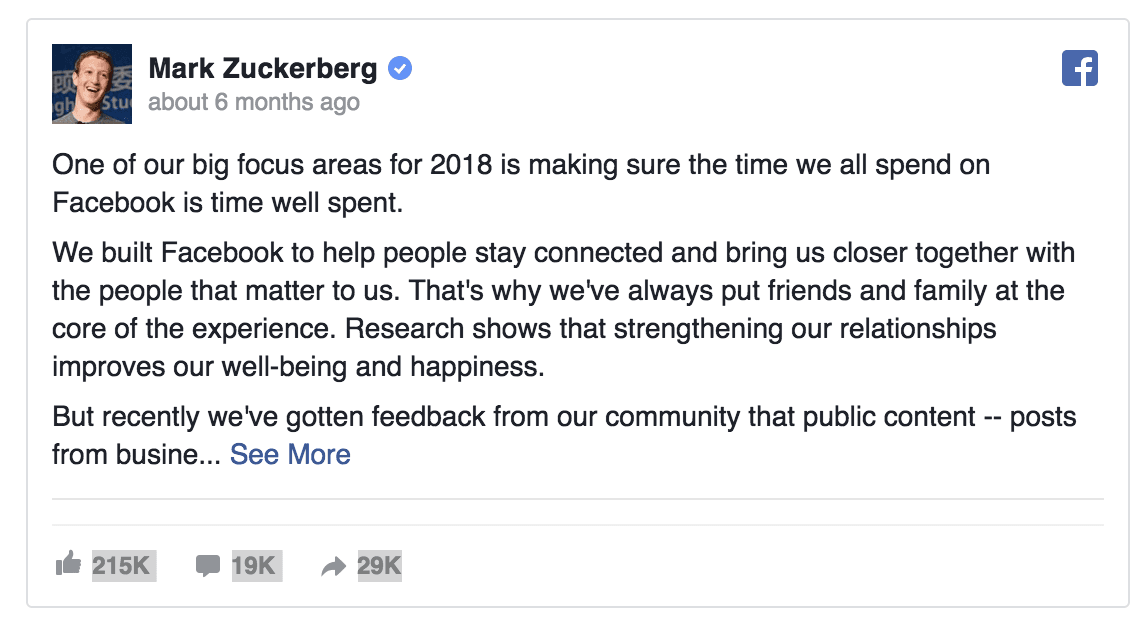 As long as you know how to make full use of Facebook groups properly, you'll be able to get your postings even higher in the newsfeed than it was before. This along with the other benefits are more than enough to explain how valuable Facebook groups are as long as the strategy is properly executed.
Differences Between a Page and a Group
If you already own a Facebook page for your business, you might wonder why you need to have a Facebook group as well. Alternatively, you might just want to opt for just a group instead of bothering to create a page.
However, you actually need both. While the newly introduced algorithm works in favor of Facebook groups, it doesn't mean that you'll just have to ignore the benefits of having a Facebook page.
After all, a Facebook page will act as a touchpoint for your users at all stages of your sales funnel. With a page, you can run business campaigns, allow your social media followers to leave a review, and even post public updates regarding your business.
The best thing is, they will show up in search engines, thereby providing potential visitors with valuable information regarding your business. Even your followers can message you directly.
On the other hand, a Facebook group is more about creating a community. When the followers on your page leave a post, it will be placed under the "Community" tab. Meanwhile, if they leave a post in your group, it will show up and stay in the feed for other users to see and interact with.
Aside from that, groups are naturally effective at encouraging user interaction and discussions because that's what they're made for. This is especially true if you want to ask your members questions or even share your insights with them.
Generally, groups also offer a lot more value, particularly for subscription-style groups which allow members to receive expert opinions and answers to their questions with ease.
This goes to say that a Facebook page still remains necessary. A group won't be able to replace the benefits that a page as to offer. However, a page won't be able to provide the same authentic community that you can build from a group.
Amazon Review Groups on Facebook
Earlier, we've talked about how Facebook groups can help your Amazon business grow. This is where Amazon review groups enter the picture. If you're an Amazon seller, then it's something you'd want to take a look at.
Basically, an Amazon review group is a group that aims to gather sellers who are looking for positive reviews or buyers who want a free product or deep discounts. This practice is often done on Amazon Facebook review groups.
While it does sound like incentivized reviews, something that Amazon banned, it doesn't actually work that way. There were sellers who offer their free or discounted products in Facebook Groups for a review in exchange. This is definitely a violation of Amazon's Terms of Service.
After incentivized reviews got banned, Amazon has introduced the Verified Purchase tag which allows them to confirm if a purchase was indeed made by the same person who left the review.
However, Facebook groups managed to use a workaround by having the sellers reimburse the buyer. The buyer will buy the product, after which the seller will then refund the money after the buyer has left an honest review. The refund is sent via PayPal or other modes of payment, and in some cases, sellers even include a gift card or perhaps a small fee.
Review Groups Nowadays
With the rapid changes taking place in Amazon, you might have thought that review groups were already wiped out in the 2+ years that Amazon has started prohibiting incentivized reviews. However, that's not exactly the case.
In fact, these groups are still widely active mostly in the form of Facebook groups. There are other platforms where they thrive as well, like the Amazon review groups on Reddit for example.
But most of the time, you can find them on Facebook as long as you do enough digging. Since these Facebook groups are set to private and require their members who want to join to undergo a moderation process before they can start viewing the contents, they remain well-hidden.
Of course, there's no guarantee that Amazon won't be able to track them down. If you are found to be taking part in such groups, you run the risk of having your Amazon account suspended, even banned.
A Few Notable Cases of Using Facebook Review Groups
Amazon allowed incentivized reviews back then, and this actually went on for two straight decades given that reviewers disclose that they received the product for free or at a heavily discounted price. However, since 2015, Amazon started prohibiting such practice.
Unfortunately, despite the efforts the company has put into getting rid of such practice, it has caused certain communities outside of the platform to thrive and supply fake Amazon reviews.
During this time, Amazon allowed foreign businesses to start selling their products directly on the platform. However, this move only proved to be a disaster as scamming issues worsened. According to experts, competing on the pricing and fabricating reviews were a method used by Chinese manufacturers to dethrone brands which are well-known to the majority of Amazon's customers, mainly Americans.
One such example is the Shenzhen-based electronics company Atgoin. Back in November the same year, its marketed $30 headphones only have a few reviews. However, in just a period of five days, the product's number of reviews skyrocketed to around 300 reviews, most of which were five star reviews.
Based on an analysis by ReviewMeta, around 90% of the total reviews that the Atgoin headphones received were suspicious. According to the report, there were lots of repetitive phrases such as "comfortable to wear", "great for a workout", etc. In early February next year, the same headphones already garnered a total of 927 reviews, allowing the product to shot up the ranks, even appearing in non-sponsored search results.
However, Atgoin never disclosed how they were able to receive such a heavy flow of positive reviews. According to the website, they offer free and discount samples in exchange for buyers writing reviews about their product. This, of course, goes against Amazon's ToS. Amazon reached out to Atgoin, asking for a response regarding this matter. However, Atgoin didn't respond, prompting Amazon to remove the company as an Amazon seller.
Unfortunately, these bans executed by Amazon only pushed those paid reviews into the shadows instead of completely eliminating them. In just the same month after Atgoin was banned, around 100 Facebook groups were created, allowing members to actively solicit reviews from buyers in exchange for a freebie or discount.
A particular group even reached more than 50,000 active Facebook accounts as members before Facebook decided to delete it after an inquiry by Jeff Bezos. You can even find Reddit boards and YouTube tutorials teaching people how they can write Amazon reviews. The Lightning Amazon review group, for example, uses certain loopholes in order to get around the policies set by Amazon.
How You Can Get Honest Reviews
While Facebook review groups, such as Prestige review group Amazon, are a good idea you can use to get reviews for your products, the caveat is that such practice will eventually get tracked down by Amazon. This would leave your Amazon account at risk of getting suspended or even banned.
As such, I would never recommend you to try such a practice. There are actually a few good reasons why. First, and most importantly, it violates the policies implemented by Amazon. Second, it won't help you build a solid foundation for your business in the long run. And third, it will put your account at risk of being banned.
Instead, I would recommend trying one of these honest methods in order to increase the total number of reviews your product(s) can get:
Enroll in the Early Reviewer Program
To be on the safe side, what better way you can use than Amazon's very own reviewer program. The Amazon Early Reviewer Program, which is designed by Amazon, allows you to give your product a head start by paying a $60 fee in exchange for five authentic reviews from select buyers.
The best thing about this program is that it's not an incentivized review, and it can be an excellent strategy which can help you build leverage or increase the visibility of your product. Though it comes with a fixed fee, the exposure it provides can be really worth it.
Take note, however, that this is not similar to Amazon's Vine program as Vine is invite-only.
Create an Enticing Brand
It's no secret that brands like Coca-Cola, Apple, and more are hugely popular: they all created a brand that offers solid products and comes with tons of content in the form of blog posts, advertisements, and visual content.
That said, you can follow their footsteps little by little. Start by creating your loyal base of supportive buyers. This way, you won't have that much problem collecting positive reviews for your products. What's more, you are unlikely to face such a problem as removing negative feedback either. By the way, you still can get more clarity on this issue – just navigate here.
Use a Feedback Service
There are several feedback services like SageMailer out there that allow you to send your buyers professional emails asking for a review without violating Amazon's ToS. With such a service, you won't have to worry too much about asking reviews from your buyers since the service will be the one to do it for you.
Also, you'll even get notifications when someone leaves either a positive or negative feedback, thereby allowing you to respond to their feedback quickly.
Final Thoughts
Facebook groups have massive potential when it comes to businesses, especially if you're an Amazon seller. That said, you have to use such potential to your advantage by building a community and engaging interaction with your members.
However, it's an entirely different case when it comes to review sites and groups. As much as possible, refrain from joining such groups and resort to using legitimate ways to get honest reviews from customers instead.
You can use a couple of methods for getting reviews from your customers but the most effective one is an Amazon feedback tool. Using SageMailer you can boost the number of organic product reviews, your Amazon seller rating, and sales.