There are a lot of ways to get started with an online retail business. Despite the fact this is the most competitive industry, modern digital opportunities still surpass the limitations. Creating your own website seems to be the most intuitive option to sell the products online and use the whole mix of digital marketing strategies to promote them. 
Google Shopping ads is one of them. Launching an online store on Amazon can also be a good strategy, so let's compare Google Shopping vs. Amazon and find out which of the tactics suits your business best. 
What Is Google Shopping
Google Shopping is a paid opportunity for retail brands to promote their products in Google search. If you have ever launched a PPC (pay per click) ad campaign in Google, you know how it works. First, you have to set up the campaign in Google Ads and run it, paying for users' clicks. 
As for the Google Shopping campaign, you can set it up in Google Ads as well – you have to choose the campaign type. In this case, your products will be showcased in response to the keywords you have gathered at the campaign setup stage, but the ad form will differ. 
The main benefit of Google Shopping ads is that it shows your product visually and immediately let the users get the first impression. Also, it indicates the price and the brand so that the users can instantly grab this information. Google Shopping ads take the form of a carousel that is mixed with the potentially suitable products offered by competing brands.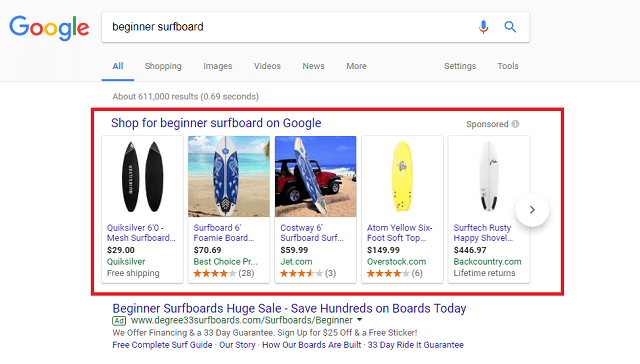 What Is Amazon
If something can be unclear with Google shopping, since this opportunity is relatively new, there are almost no questions about Amazon. Shopping and Amazon are already synonyms, so Amazon, the largest online marketplace ever and the globally leading retailer, doesn't need a long introduction. 
But when it comes to comparing the marketing opportunities of Amazon vs. Google Shopping, there are significant differences you have to consider when choosing the right platform to advertise your products. Of course, Amazon PPC ads are a Google Shopping alternative, so let's find out what pros and cons these approaches have. 
7 Essentials You Have to Know About Google Amazon Shopping
Google and Amazon are both promising for online retailers. Here is what you need to know before advertising your products on Amazon or in Google Shopping. 
Amazon users have a stronger purchase intent
Most users come to Amazon with a clear intention to buy. Comparing the options and purchasing at the best price are other opportunities Amazon offers. However, the likelihood of making a purchase is still high, especially for Prime members. Compared to Google Shopping, Amazon users are driven by Amazon's reputation, their previous positive experience, and the guarantees Amazon provides and fulfills.
But things are different with Google Shopping. Entering the product search request, the users are more likely to find out more information about the product at first. Then, they move to compare the pricing and characteristics, and only after they are done at this stage, do they proceed with a purchase. 
To put it simply, the users in Google and Amazon are at different sales funnel stages. They are at the awareness stage when browsing Google and at the consideration stage when looking for the products on Amazon. 
Amazon advertisements cost less
While Google charges more than $1 per click, Amazon ads price is nearly $0.7. The difference seems insignificant, but considering the number of users you can reach, the final saving on product ads becomes more noticeable. In addition to lower costs, Amazon offers more promotion opportunities. For example, you can set up Product Display, Sponsored Products, and Sponsored brand ads. 
You can reach more customers with Google
Google owns retail search – 80% of product searches happen with its help. Amazon, in turn, owns the e-commerce market – Amazon's share of the US eCommerce is nearly 50%. But when it comes to reaching customers, Google is more promising since you can target your campaigns to users from 36 countries. Amazon, in turn, allows for selling internationally in 10 countries only. For each of them, you have to set up a separate campaign. 
Google helps you build brand awareness and improve recognition
Selling on Amazon means having no opportunity to showcase your brand identity. Amazon strictly prohibits using the logo images and links to your website in your marketing materials. That is, the only opportunity to stand out on Amazon is your product and the best price. Google Shopping, in turn, helps you make your brand more recognizable since after clicking on the ad, the user is instantly redirected to the branded website. 
Users tend to believe Amazon reviews
Here is one more difference between selling on Amazon and selling on your website through Google Shopping – Amazon pays a lot of attention to users' reviews, the subsequent buyers can consider before making a purchase. What's more, Amazon reviews are more credible compared to those branded websites may have since Amazon follows reviews verification practices.
That's why you are welcome to consider one more promising opportunity to make your product stand out on Amazon and become better ranked on Amazon PPC. Amazon promotes the products with a better rating and a better rating results from positive user reviews. You can gather them easier with the help of SageMailer. This is a dedicated tool that allows for getting in touch with your previous buyers and asking them to leave a review on their shopping experience.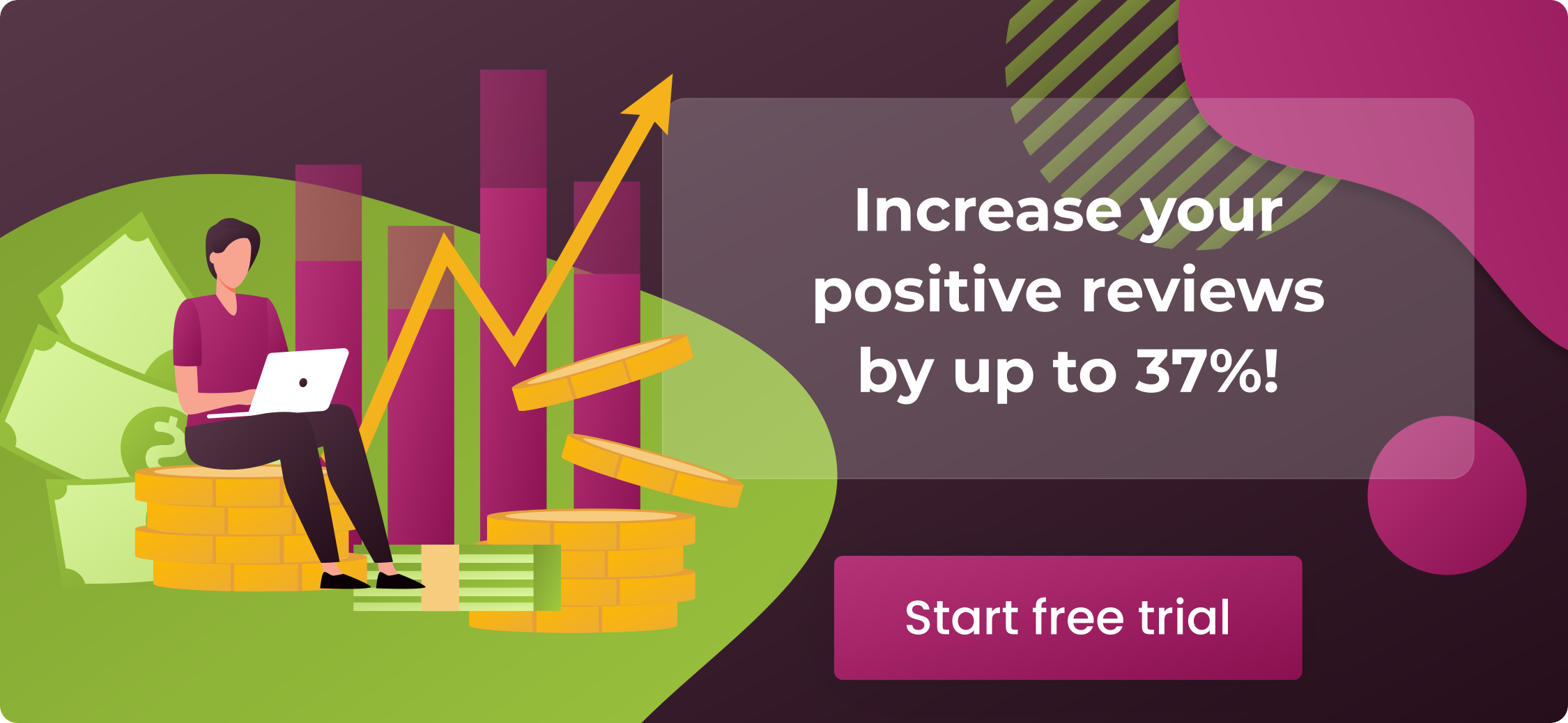 Google Shopping ads grab attention better than Amazon ads
Amazon offers sellers a very competitive environment. Therefore, it is mainly challenging to stand out, even if you are using paid promotion opportunities. Compared to Amazon ads, Google shopping ads are more attractive visually. They showcase an easily noticeable product image, its price, and the seller's brand name. 
Google allows you to gather more data about your users
Promoting your own website in Google with the help of Google Shopping, SEO, Google My Business, YouTube, and other social media allows you to gather as much user data as possible by integrating Google Analytics and behavior tracking solutions. Amazon also shares friendly reports on your users' demographics, spending, solvency, and order history, but if we compare the options, and own website is more promising for valuable data gathering. 
Instead of the Conclusion – Which Platform Is Better for Your Business?
So, let's make the final choice. 
Use Google Shopping If
You already have an excellent website.

Google Shopping is a good option for promoting well-developed websites with amazing user experience and nice design. Make sure to use it if your website is ready. Also, double-check the user experience the mobile version of your website provides to drive the most profit out of Google Shopping. 

You are well-versed in Google Ads and analytics tools

. If you are skilled with these tools, setting up the campaign will be trouble-free. You can also consider additional tools for user data gathering and analysis. 

Y

ou want to attract new users

. If your business development strategy is to attract new users, Google PPC is an excellent place to start. In addition to social media, this is the best opportunity to drive traffic. 
Use Amazon If
You have no web presence.

If you have no website, developing a high-quality one may cost a fortune. In this case, creating an Amazon store is more accessible and more affordable. You can also choose an Individual seller plan to validate your product ideas at a low cost.  

You want to make use of in-build marketing options

. Creating digital marketing strategies for your own website can be challenging. If you have neither marketing expertise nor tech knowledge to run digital marketing campaigns, promoting your products using in-build Amazon features can be a good option. What's more, there are a lot of guides on how to do it.

You aim at encouraging current Amazon buyers to purchase from you

. Focusing on Amazon buyers only is also a good tactic since they are more likely to buy the essentials they need and get in touch with different brands right on Amazon. 
When running your Amazon business, make sure to use all the beneficial features it comes with. Gathering reviews from your buyers and improving your product ratings with their help is one of the winning strategies you can follow. 
SageMailer makes this task easy. What's more, you can get started with it for free right now!