According to the expert analysis, only a few Amazon buyers actually leave product reviews after every transaction. Even if they do leave feedback for Amazon products, it's more likely negative reviews. When your goal is to get as much positive Amazon feedback as possible, this trend poses a problem. This is where feedback management tools like Feedback Genius come in.
Now you can increase the number of customers who leave reviews up to 20%
Using the NEW Amazon's "Request a Review" button, you're able to trigger official Amazon requests that are 100% compliant with all Amazon policies. This method is much more efficient than standard Buyer-Seller Messaging requests that are used by most feedback automation software (including Feedback Genius) and converts up to 20% of your orders into reviews. Try it yourself with FREE 1-month full access! No card is required.
Other benefits include:
No need to share Seller Central access information
100% Amazon-approved messages
Amazon translates requests to the buyer's native language
Exclude specific ASINs, refunded orders, buyers who left feedback or review, etc.
Automatically detects when order is physically delivered
Learn how you can implement this new Amazon's "Request a Review" feature in your strategy in just 5 minutes. 1-month free trial, no card required.
Feedback Genius allows you to automatically send meaningful and friendly Amazon review reminders. Its goal is to reduce the number of negative feedback and increase positive reviews. I've used it for a while as an Amazon FBA seller. While it comes with nice features, I wasn't easily satisfied.
Let's try to understand how Feedback Genius functions first. To do this, we must look at its features. What can it do?
What you can do with Feedback Genius
Sending automatic emails with a seller feedback request
The main function of Feedback Genius is to send customers email updates about their orders. This way, they will know exactly when they can expect to get the product. While doing so, Feedback Genius review allows you to insert a customer feedback link, so they can leave you a positive review.
Sending reminder emails
If there is no response to the first letter, Feedback Genius sends a reminder email to give you another chance to connect with your customer and get that positive review.
Sending email notifications
Feedback Genius has the ability to send notifications if you get feedback scores of 3 or below. It's not one of my favorite features. While the reports give valuable information, it's lacking as they are not product-focused.
Requesting product feedback for a particular ASIN or SKU
In addition to monitoring your seller reviews, you can also use Feedback Genius to send product feedback requests for certain ASINs or SKUs. You can get alerts for any negative feedback as well. Also, read our topic about how to remove negative reviews on Amazon.
Customizing content and e-mail quantity
E-mails need to be unique to each user. I appreciate Feedback Genius' customizable content. You can easily tweak and personalize it before you send it to your customers. You can also decide how often and how many e-mails you want to send at a specific time during a specific day.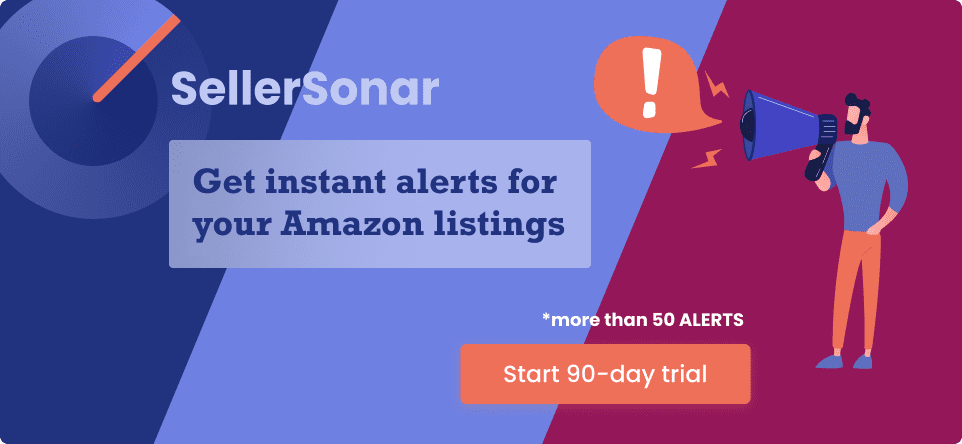 What I didn't like about Feedback Genius
About 5 years ago, as an Amazon seller, I started to use Feedback Genius, a service for automatic feedback and product review solicitation. For a long time, I was very pleased.
But, unfortunately, FeedbackGenius developed more slowly than I'd like. There are a few things that I didn't like about this tool:
product reviews monitoring worked only for the US Amazon;
no automated calculation of the buyers local time zone;
lack of product review monitoring reports;
customer support is very slow.
Although these disadvantages weren't grave, they disrupted some aspects of my work and made me spend more time running my business.
What is a Feedback Genius alternative?
After much deliberation, I made a difficult decision — to look for an alternative among Feedback Genius competitors.
I tried numerous services, but none of them completely satisfied my requirements. And then I accidentally stumbled upon SageMailer.
SageMailer mainly has similar functionality as FeedbackGenius, but, at the same time, it has unique advantages:
Feedback Genius and SageMailer: pricing comparison
SageMailer
FeedbackGenius
Plan
PRO
GROWTH
Price
$25/month
$40/month
Email Limit
2000
3000
Additional Marketplaces
Free
$10 / each additional
"Request a Review" button
YES
NO
Product review monitoring
Unlimited ASINs
2 ASINs
Review monitoring by
marketplaces
17 Amazon marketplaces
Amazon.com
Multilingual templates
YES
NO
Learn More About SageMailer Here
6 Benefits of SageMailer in comparison to Feedback Genius
According to personal experience, I've noticed a few similarities and differences between Feedback Genius and SageMailer. These include:
Timing. The user may send an email at the customer's local time and on particular weekdays with SageMailer. This feature significantly increases your email response rate.
Review Monitoring. Unlike Feedback Genius, SageMailer supports review monitoring not only for Amazon US but also for Amazon Canada, Japan, India, UAE, Australia, Turkey, and all EU Amazon marketplaces. Also, it monitors an unlimited quantity of products for review updates (without any additional fee).
No extra fee. Unlike Feedback Genius, SageMailer doesn't have any fee for connecting additional Amazon marketplaces.
Email Templates.Unlike Feedback Genius, SageMailer has multilingual email templates. This is important for me as I know the importance of local reviews. You can't efficiently ask for local reviews when your e-mail does not use the local language of the customers.
Email limit. You can set up email forwarding in SageMailer and don't count messages that weren't delivered due to Amazon's opt-out policy.
Easy to start. SageMailer is much easier to figure out and you can launch the campaign in a matter of minutes.
When you see the above comparison, there's a lot of differences between the two. SageMailer developers ask users what features they would like to have and actually implement them. This kind of concern towards the customers is really commendable.
Conclusion
I've been using SageMailer for months now, and so far, I've not regretted taking the chance to try their free trial. It's like Feedback Genius and more. It has improved the customer feedback of my Amazon account. Consequently, it has increased the number of sales as well. I have not hesitated in switching to the paid version to maintain the number of feedbacks coming.
You can try SageMailer for yourself as well. See whether it can be a huge plus for your business! If you're skeptical, you need not worry as you can start by using the risk-free 1-month free trial.