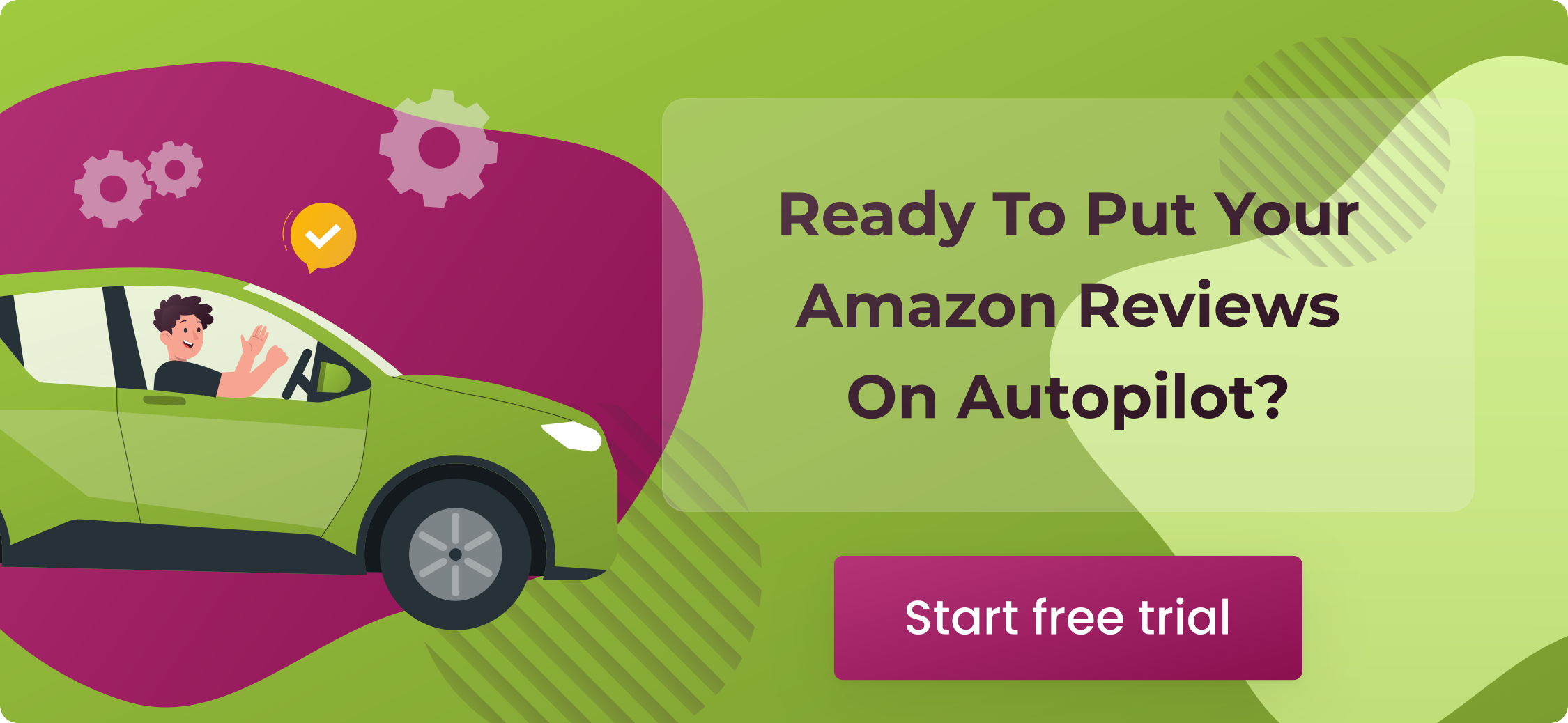 Doing an analysis of the competition is a really useful strategy to help you succeed on Amazon. However, a proper Amazon competitor analysis would require certain tips, so you can properly pull it off.
To make your money grow on Amazon, you have to think carefully about your strategies. Regardless if you're new in the business or already settled, knowing how to do Amazon competitors analysis is essential.
In this article, we'll try to give you the answers to the following questions to keep you on top of your game:
Are the items what they really seem to be based on their appearance?
How strong are your competitors?
What are the actions you should take?

What are the pros of conducting an Amazon competitor analysis?
An Amazon FBA competitor analysis may feel like an enduring task. Should you really do it? Will you benefit from it? The short answer is, "yes!"
Discovering the competitive advantage of your competitors will provide you with a chance to:
Gather insights into delivering your message to make your good greatly stand out from others
Opt for accurate sourcing in your item portfolio
Keep track of performance and profitability
How to identify your competitors for a good competitor profile analysis of Amazon?
While working with product research for your business on Amazon, competition with other sellers who have similar options can turn into one of your biggest concerns. How to check what brands you are up against when you aren't aware of who your major competitors are?
The simplest method to find your competitors is to look for your product keywords on Amazon. Begin with a broad query and check what pops up in the search engine results. The broader the search term is, the more harsh competition will be. However, as your niche gets more specific, the number of your direct competitors will lessen — and these are the ones you should concentrate on.
For instance, if you wish to sell a coffee machine, do the following. As you are probably aware, there exist various types of coffee makers in the market. You can have espresso makers, single-serve capsule machines, French press coffee makers, and so on — you get the point.
Imagine you need to sell a cold-brew coffee maker. To start with, search for the broadest term, "coffee maker," to see what comes up.
Among the Amazon results, you will find a number of coffee machines to opt from. Basically, all of these products and brands would become your competitors. But your aim is to check niched-down long-tail keywords that will be more specific and relevant to your items.
Then, look for a "cold-brew coffee maker." The search results you get show cold-brew coffee makes only — rather than 20 different kinds of coffee machines. The goods that appear in the Amazon search results from this particular search term are the main competitors you need to focus on.
Consider the first 10-20 items of the first results product page, as these products are sold by the high-performing competitors you should keep track of.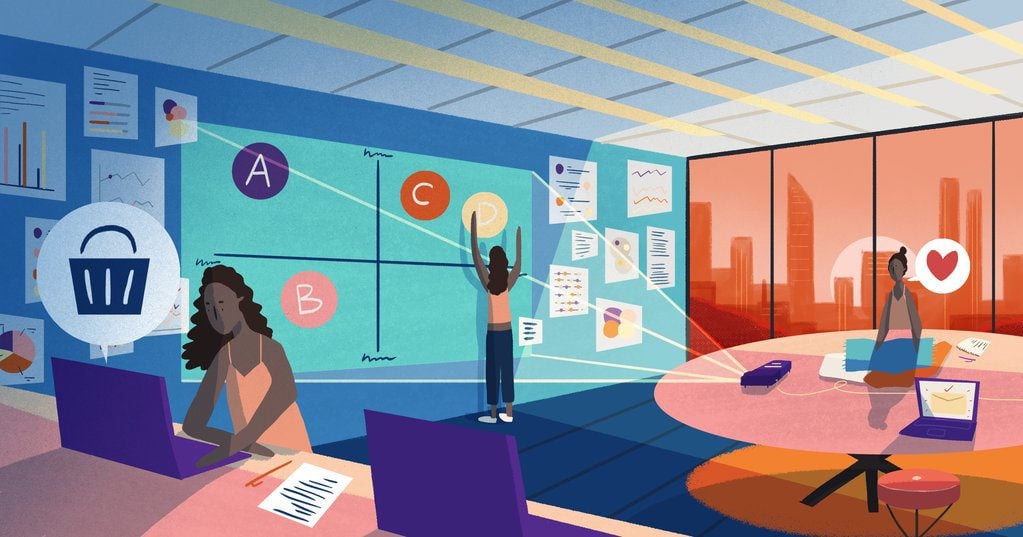 6 steps to conduct Amazon competitor analysis
Whether you like it or not, merchandise will always have one or more sellers, and that means more competition for you. This is when you need to have in-depth knowledge of competitor analysis.
For that reason, sellers should accurately source and explore smart actions for their investments, decide a competitive and profiting price for each of their products, make full use of their campaigns on advertising, and continually track the progress of their business encounters. The question is, how? Here's the answer:
1. Check and review listings of products
For beginners, it's best to keep a list of the products of your competitors. After that, make an online sheet that you can share with your team. Lastly, make a grading for every product listing feature such as product titles, descriptions, and pictures.
As much as possible, try to focus on the following areas:
Product name – note that Amazon's suggested product title format is "brand + model + product type." Do a comparison between your competitor's product title and yours. Moreover, think like the buyer when you are making your own title. You should keep it informative and never promotional.
Product characteristics – this is what you should take a look at next. This is how you do a product feature competitive analysis: first is to check out the right of the items' images, second is to take a careful look at your competitor's emphasized USP (Unique Selling Point), and third is to think about how you could effectively counter this aspect.
Product description – search for loopholes in your competitor's descriptions. Did the seller forget some important information concerning their products? What information did he/she provide? How did he/she deliver his/her information? Is it just the usual format? Or is it reader-friendly?
Q&A section – see if your opponents take measures in responding to their buyers' questions. List all the common questions that shoppers ask, and answer these questions for yourself for your future listings.
Product pictures – what product images are featured in the listing? Take a look at the quality. Could your team possibly remake the features of their product images, such as displaying the product functions, etc.?
2. Do a careful research
Learn from the tone and words used by other sellers in their product descriptions, Q&A, and features. Furthermore, understand how the images of their products were used, make detailed research on how to package your items, and how to label them. Most of all, remember to make an analysis of the content of the brand.
Set aside at least 20 minutes of your day to study the brands of your competitors. Who knows if your branding will be similar to your competitors or will be a completely different thing.
3. Keep an eye on reviews
To conduct an Amazon review analysis, check reviews with regard to their quality and quantity. Amazon desires that reviews have raw detail and substance. Therefore, scroll down through customer reviews and know the details concerning what users might have liked and disliked about a specific item. Also, check if reviews contain merely one sentence.
When it comes to reviews, quantity matters. Typically, the algorithms of Amazon favor items with both high-quality and high-quantity reviews.
Did your competitors receive many reviews for every product in comparison to your products? Moreover, always remember to check the score of each product on average. You can then contemplate your own strategy from the information you got.
4. Know the targeted keywords your competitors use
One of the most significant steps to do while doing your analysis is knowing what keywords your competitors use as part of their strategy. It ultimately depends on a careful review of your product listing.
Commonly, merchants place their main keyword on the title of the product. For example, "Organic Whole Bean Coffee" or "Organic Dark Roast Coffee" is the primary keyword used. Moreover, you can effortlessly search your competitor's keywords by using any Amazon competitor analysis tool online.
5. Calculate the product prices and monthly sales of your competitors
It is a reality that the prices of your merchandise have a major effect on your sales. If your item's price is more expensive than what another seller is selling it for, the tendency is that buyers will buy the cheaper one.
This is why evaluating the prices your competitors offer is an essential part of your competitor tracking template. Practically speaking, you do all these things for the sake of profit. So make sure you use the prices your competitors use as a reference and not as a benchmark.
Another way to keep your analysis on the upper hand is to calculate your competitor's monthly sales. You can do this by estimating their gains through their monthly inventory. With all these at hand, your sales strategy will be effective, and with diligence, your sales will increase along with your profit.
6. Visit the shops of your competitors on Amazon
Some of your competitors may own an Amazon Store. Such a store is different for some companies that serve to provide customers easy access to the items they display and sell.
Therefore, if your competitor has one, better take a look at it and assess the following features:
Arrangement – every company has its own design when it comes to the stores, though Amazon does provide standard templates. You can gain ideas on your competitor's marketing strategy by looking at the game plan of their shop. To set an example, your competitor may emphasize some selected items on their storefront/homepage to inform their buyers of their bestsellers.
Links to social media – shops on Amazon are allowed to have social media links. You can check the accounts of your competitors to help you and your team get some intelligence on what your competitor is actually primarily promoting.
So, what is the importance of all this information concerning competitive analysis?
With the growing number of competitors on Amazon, keeping an eye on your opponents will be your means of success. One of the most common mistakes that sellers on Amazon make is to purchase fiery products without trying to compete. Not facing competition will put your business on edge, so doing at least some research on the market will help you know who your "enemies" are. You will keep yourself on top of your competitors with even a little effort.
How To Use the Information You Have Gathered after Competitor Analysis? 
Once you finish your analysis of other sellers, you will have a great deal of data. Now, you should make sense of all that information and figure out how to benefit from it. There are plenty of things you may do with it, but below are a couple of the best ideas to try:
Create or find the right goods to sell
Once you have analyzed all the info about the goods other Amazon merchants are providing, you will be able to spot some gaps in the market. You may use this data to source or create goods to fill those gaps. If you happen to find some category where clients' needs are not met and come up with a way to fulfil them, your business will likely thrive because your goods will be in great demand without facing any competition. 
Price your items appropriately
You can set competitive prices on merchandise inventory as soon as you know how other sellers price their goods. You should also keep in mind using repricing tools to ensure that you are offering the best pricing possible at any given moment. As most merchants utilize this software for their product listings, competing with them without employing these methods might be challenging. 
Optimize the keyword strategy
After running an Amazon seller analysis, you will get a clear idea of the goods people are looking for, so you can build up your merchandise to include the items clients search for. Besides, you will better understand all the search terms and advertising methods you should be using.
Broaden your business outside the AMZ marketplace
Finally, you may consider creating a social media account or website for your brand to expand your company outside the platform. But, again, remember everything you have learned from the seller analysis and avoid repeating mistakes other sellers made with their websites and social network accounts.
Conclusion
Conducting a competitor analysis will keep you accurately informed about what are the wise decisions to make concerning your business. With this, you will also be able to decide on the strategy for the pricing you will use. By researching different promotional and advertising strategies, you will get more ideas with regard to how you can optimize your own campaigns.
With the SageMailer program, you will achieve more organic testimonials and master Amazon. So what exactly does it provide to you? In the main, you get a boost in sales in comparison with your competitors. With it, you can:
enhance client activity by encouraging them to write reviews;
send messages to customers;
get notifications on your devices once a user shares a testimonial;
reply to shoppers with ready-made templates.
To sum up, SageMailer can help to increase the sales of your goods products and build trust with your Amazon clients. Subscribe now and enjoy our free 30-day trial.