Amazon's marketplace is a perfect destination for selling private-label products. It allows you to avoid the necessity to create and promote your website. Still, it opens access to the largest audience with a strong shopping intent and leaves room for your product's branding. So let's find out how to sell private label products on Amazon, following a winning strategy step by step.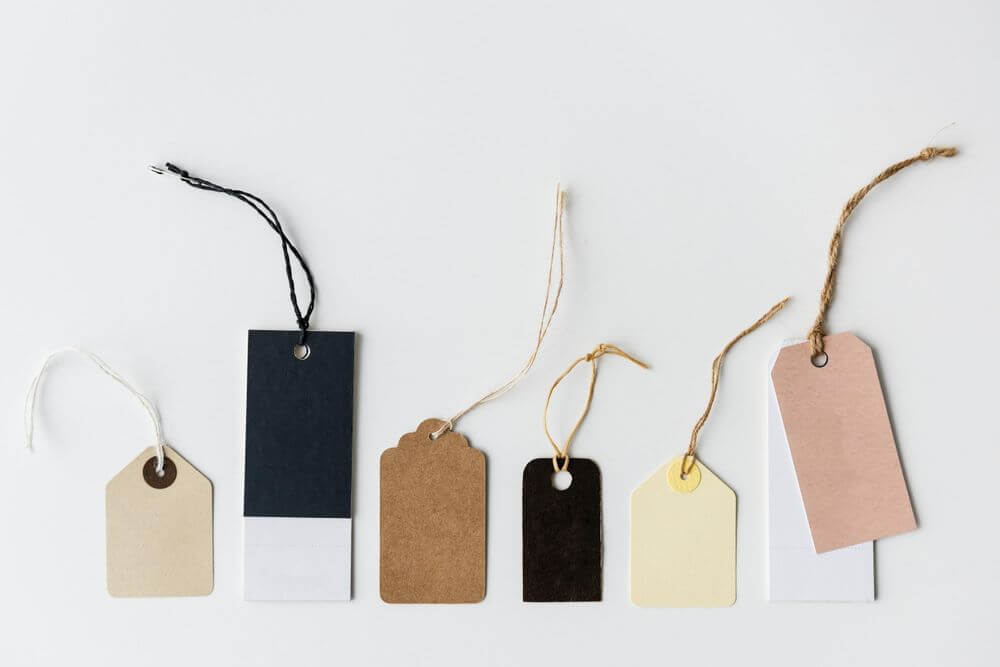 Selling Private Label Products on Amazon: What Is Private Labeling?
The concept of private label products on Amazon is pretty easy to explain. Private label products are manufactured, unbranded, and sold using your unique brand name, logo, and other identity elements. Simply put, this is how to connect an unbranded item with the brand created on your own.
As for the benefits of this approach, it allows you to avoid the necessity to manufacture products but still allows you to make them more recognizable using the power of brand identity and recognition. 
Advantages of Selling Amazon Private Label Products
Merchants who consider earning money on the Amazon platform often think that items belonging to common brands are the most profitable items to sell. While some sellers on the marketplace earn a great amount of cash reselling items, mainly via the drop ship system, those merchants are the exclusion from this rule.
Competition in the marketplace can be harsh, and in certain niches, there exist so many sellers of trendy branded items looking for the same clients that profit margins can decrease until there's no profit. You can avoid such a competitive arena altogether if you source white-label goods and private-label them. In addition to the lower competition, you might also get some other private-label perks:
Higher profits. Unbranded, generic goods are likely to sell at lower rates within any segment, whereas a branded product requires a higher spend from a client. So, by developing your private-label goods, you'll have enough flexibility and freedom to position your company in the industry. Whereas it is the top-end to draw some more exclusive shoppers or some audience in the middle to attract those customers looking for a deal, on the one hand, and the reliable brand, on the other, you will find your shoppers.
Better credibility. It is impressive how you may increase the credibility of your brand with simple actions. Changing your website or AMZ name to correspond to the private label branding on your goods can convince a customer to make their purchase. Combining your branding, private label, and advertising in as many variations as possible prompts a shopper to subconsciously rely on you and be more comfortable buying with you.
Enhanced exposure. In addition to improving the comfort level of a potential customer, private labeling of your goods can result in significantly higher exposure. When the products, packaging, and the store on Amazon.com all come with the exact name, color scheme, and logo, your prospective client will most likely remember you and make another purchase again. Besides, they won't have any trouble recalling who you are!
Brand-driven advantages. One of the greatest pros companies seek to benefit from is client loyalty. By selling a product via a private label, you can easily develop your brand without extensive investments in HR or infrastructure. The only big investments come in packaging and advertising costs. Brand loyalty means you have a particular idea of how many products you can sell, and it helps to lay down a roadmap for launching new items.
So, buying a domain and creating a site that will link to your branding, even if it only draws customers to your presence on AMZ, will expand your business much further.
Cons of Private Label Products on Amazon
It takes a lot of energy and time to develop a brand name that resonates with clients. If your packaging, logo, or goods are not top-notch, the reputation you have worked so hard for might be harmed beyond repair. Is it worth it? Let's have a look at the disadvantages of selling via the private label on Amazon or any other marketplace to see the full picture:
No control over product quality. As you're not the actual manufacturer of the products, any defects in the item quality will make you responsible for the lapse. Nonetheless, in the client's eyes, you're the brand's owner and producer. Therefore, they will apply complaints against you despite having no responsibility to play in quality issues.
Unethical product sources. If you get your items from unethical companies or businesses violating laws, the clients will hold you responsible for your manufacturer's actions. Thus, you have to be vigilant to avoid such a situation. It might potentially lead to major setbacks and even boycotts for your company.
Inventory control and procurement constraints. You still need to track minimum order quantities, deadstock, backorders, and inventory turnover ratio. To maintain your bottom line efficiency, you must monitor these KPIs and ensure that you do not undersell or over-purchase the stock. Private label selling slashes off many production-related issues; however, procurement and inventory control expenses must be managed.
Competition. Like unbranded goods, there will remain tough competition for privately labeled items. And high chances are other sellers will have heavier purses. The competition will be the main driver for the pricing game, and you will have less control over the marketing strategy when competing against popular brands. 
What Should You Know about Private Label Products to Sell on Amazon? 
Selling private-labeled goods seems easy and quick to generate profits. And it is so if you follow the simple rules below:
Be patient
You are creating your brand and not just selling it, so it will take some time to get dividends. It is like purchasing bonds and stocks versus opening a juice stand: more profits in the former. But it will require some effort before you come to the big payday.
Invest your capital.
Apart from time and patience, money is another major ingredient of success here. Unfortunately, converting goods into your private label might take quite a bit of cash. In the meantime, you will get a lot of knowledge and patience. However, you can try to find some private investors, but be prepared to put in the financial time to make it work.
Understand how selling on Amazon works. 
Back in the old days of the platform, you could become a professional by selling under the Amazon.com umbrella. Of course, things change now, as your customer base will also alter. But before advertising your full product line, you need to test the goods first, and the best way of doing that is with special Amazon Sponsored Ads. Every smart private label merchant will tell you that a proper test drive is essential for running a business on Amazon, especially when dealing with risk management.
Reinvest your profits
The last vital lesson any successful private labeler will tell you is that you need a steady revenue diet to grow your brand. It might be tempting to use the profits for another aspect of your company, but ask yourself what is more important: going out for some business lunch or supporting your Amazon growth.
How to Sell Private Label Products on Amazon?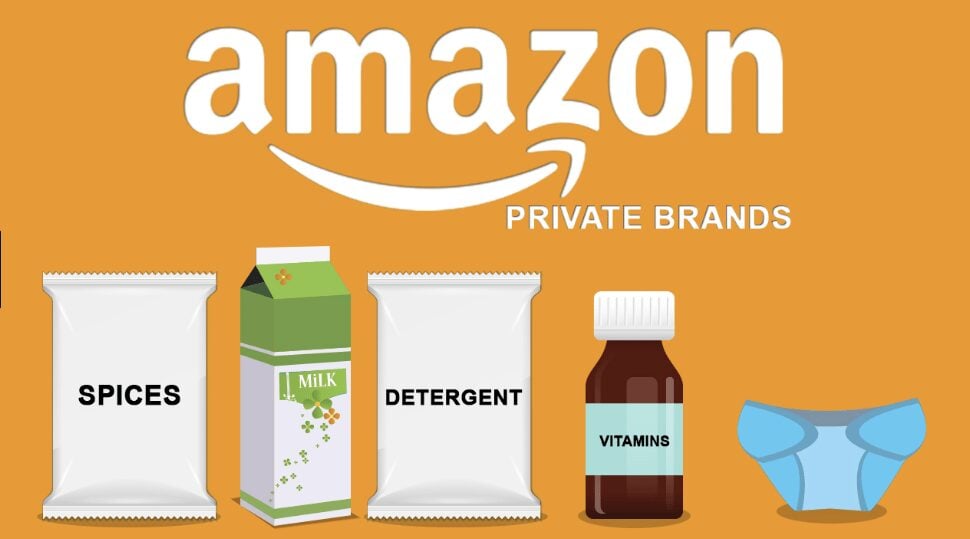 So, let's find out the best practices for selling private label products on Amazon, which you can also use as a simple yet effective getting-started strategy. 
Find a product
It all begins with researching the potentially winning private-label products for Amazon. There are many ways to suggest an item you can resell under your private label. For instance:
Brainstorm the ideas on your own. Perhaps, you already have some ideas that can be potentially profitable on Amazon.

Browse Amazon categories. Pay attention to Amazon products that are sold best within the category and also read users' reviews. Perhaps, there are some gaps in a product's quality or features. And you could fill them by offering a better option for the same or almost the same price.

Research eCommerce trends. Find out what products are now hot and trendy to validate your ideas or grab new insights.
Validate its quality
Then, research the vendors who can supply you with your desired product. The most intuitive places to find a supplier are Alibaba and Aliexpress. Get in touch with those vendors whose rating is 4+ to ensure your future collaboration is honest and transparent.
As the next step, order several products to give them a try personally. Then, being sure of their quality and applicability (as well as their drawbacks), you will be able to create a more authentic product description on Amazon. Also, a product of high quality can promise fewer customer service issues. 
Set the right price
The question novice sellers often ask is how to price Amazon FBA private-label goods effectively on the platform. Most new merchants instinctually place a very low (or even the lowest) price for their merchandise, but that is a big mistake.
Experienced sellers rarely, if ever, set their prices on private label selling on Amazon so it is lower than their competitors. Instead, they try to make their products stand out in other ways. Whether it is through better packaging or design, tighter marketing and sales language in the product page itself, or even through top-notch client service offered after the sale is completed, they make sure their items stand out (think 'purple cow'!).
Still, as a rule of thumb, you need to try to keep your pricing point within 20% of the competition's average sales price.
For instance, if you discover that "copper measuring cups" are moving for around $20.00 on AMZ, try not to price you less than $16 or higher than $34. Moreover, try to launch your private label products on the platform that sell between $20 and $50. If you do less than $20, it might be difficult to turn a profit after you subtract the cost of items and advertising expenses. On the other hand, if you go above $50, you leave yourself open to slower conversion rates and poor reviews from value-based scrutiny.
As more valuable tips, consider the following tactics:
Use the

Amazon FBA calculator.

This online tool allows you to suggest the final price depending on your profit margin, shipping to the fulfillment center, and customers' costs.

Set a profit margin. Most Amazon sellers earn 10-30% of their product's total cost. 

As a business growth option, consider Amazon's dynamic pricing. This option is available for registered brands only. The essence of the strategy is that Amazon adjusts the price of branded products on its own after analyzing the massive market data arrays in real time and tailoring the price to the market situation as accurately as possible. 
Create product listings
Now, it's time to sell your Amazon private label products, so let's create a listing. Pay special attention to your product description. It should be short (up to 300 words), concise, detailed, and meaningful. Use bullet points to allow the users to scan the product features. Also, embed the images of high quality so that there is no expectation vs. reality mismatch. 
As one more important point for making a product description for private label products on Amazon, you have to stuff it with the right keywords that should be highly relevant to the product you sell and match real user queries. As a simple option to get them, try SellerSonar. This service allows for spotting the keywords used by your competitors so that you can use them as a pool of actually working queries for your Amazon SEO. 
Analyze the first results
If you want your Amazon private label products to sell successfully, you should watch your success metrics. Unfortunately, the data gathered and generated by Seller Central is pretty limited, allowing you to find out the conversion rate and some other metrics only.
However, to get a complete picture of your success, you must also analyze other essential KPIs like customer retention rate, abandoned cart rate, TaCOS, etc. For this, consider using additional applications that should be Amazon-compliant. 
Enroll in the Amazon Brand Registry
Having a private label on Amazon means an opportunity to join Amazon Brand Registry and unlock better options for promoting your products and cutting some costs. For example, according to the Amazon Referral Program, you can cut referral fees when you attract buyers from third-party sources on your own, such as social media. In addition, leveraging Amazon's dynamic pricing we have already mentioned, is one more opportunity to save time and better tailor the price of your products to the target market while earning your fixed profit margin. 
Create a branded landing page
Amazon-registered brands can also create a custom landing page within Amazon and showcase their product better while working on branding and recognition. Having such a page lets you make more branded content, communicate your values and uniqueness better, and have more meaningful customer interactions. Furthermore, creating it is free, so this is a top-notch opportunity for those brands who want to stand out on Amazon but aren't eager to invest in custom websites on other domains. 
Build your reputation day after day
When you have the best private label products to sell on Amazon, working on your reputation becomes even more essential since the goal of any brand is to stand out and develop long-lasting relations with customers. Amazon reviews are the opportunity to get started with your online reputation building. Having a lot of positive reviews means having better chances of attracting customers to your store via organic search. Positive reviews also encourage them to purchase and be better aware of the product's quality, features, and practical applicability.
While you may send your users review requests via Seller Central, there is a more intelligent way to do it. Consider using SageMailer for this purpose.
This application comes with many engaging email templates that increase your chances of getting a response from customers in the form of an authentic review.
Conclusion: Private Label Products for Amazon
Selling private label products on Amazon is a winning strategy that allows you to build your brand and avoid the need to manufacture the products on your own or develop your eCommerce website. Amazon has a set of pretty winning marketing options for brands you are welcome to use for building your brand recognition and improving your sales. Also, don't forget to work on your Amazon seller reputation day after day using SageMailler.
Give SageMailer a try for free and make sure it will help you stand out using the power of social proof!