With Amazon cracking down on merchants contacting Amazon top reviewers for a free product offer in exchange for a positive review, the old practice of doing so is no longer recommended. This is after Amazon has decided to update their policy with regards to incentivized reviews which you can check here.
With that in mind, is there still another way to get reviews from the top reviewers in Amazon?
Yes! – Use SageMailer – Sing up for a free 21-day trial and get Amazon product reviews on autopilot!
---
What Amazon Product Reviews Mean
If you're an Amazon merchant, you know that reviews hold a lot of weight in determining the success of your products. After all, they are an indicator of the quality of your offers and serve as social proof to your other customers.
That said, the more reviews you get, the higher your social proof becomes. This equates to a higher likelihood of customers preferring to buy your products than that of your competitors.
If you put yourself in the shoes of your customers, you'll see that seeing a product receiving hundreds or maybe thousands of reviews will entice you to be part of those numbers who have purchased and liked the product before you. Needless to say, it leaves a very convincing message to any potential customer.
Accordingly, a study conducted by BrightLocal has shown that 79% of customers tend to consider online reviews as a major influencing factor in their buying decision. Another study, which was conducted in the Munich University of Applied Sciences, revealed that 85% of customers mentioned that they check out reviews, especially positive reviews, on product pages a lot before they proceed to the checkout page.
If your product only has a review or two, you won't be able to achieve the same level of trust that most products with tons of reviews received. The same can be said to products with tons of negative reviews. When a potential customer makes a comparison of your product with another, it will be the reviews that will make a difference.
With this information, it simply means that you have to do your best to get as many quality reviews on the products you're selling. Fortunately, there are several methods you can use to get high-quality reviews. One of them is through the use of tools such as SageMailer to receive organic product reviews and ratings for your sales.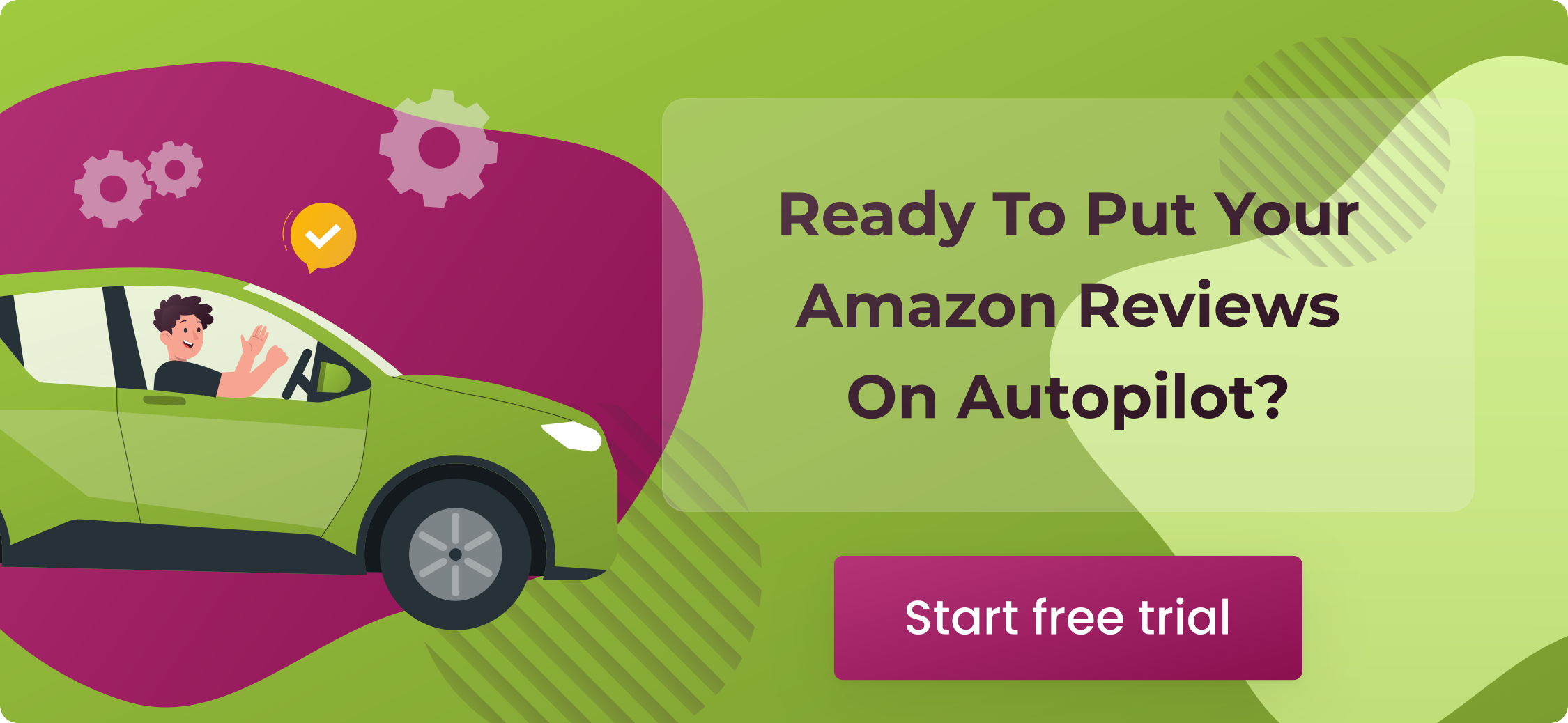 How to Get More Reviews on Amazon from Top Reviewers
To start, let us talk about the various winning tips you can follow to get quality reviews from top Amazon reviewers.
STEP 1. Check the Top Reviewers List
Amazon keeps track of the top reviewers in their platform. Fortunately, this information is open to everyone, allowing you to use such information to your advantage.
To do so, simply visit the Amazon Top Reviewers List page which you can find here. In this page, you can find up to 10,000 customers who were considered as the top reviewers in the platform.
STEP 2. Look for Interested Reviewers
Now that you have an idea of who to contact, the next step is to look for reviewers who are or might be interested in your products. Also, keep in mind that there are Amazon top reviewers by genre, so you want to look for those who are interested in the niche your product belongs to.
The reviewers will be listed in a total of 10 per page, hence giving you a total of 1,000 pages to browse from. You can pick any of the profiles in the list. In most cases, those with a high Amazon reviewer rank tend to leave their contact information as well as their product interests to make reaching out a lot quicker and easier.
STEP 3. Create a Script to Convince the Reviewers to Review Your Product
Ideally, you want to create a convincing script that will pique the interest of the reviewers to try and review your product. You can use this sample script and modify it whenever you see fit:
Hello _____,

I happened to come across your email address in Amazon's top reviewers page and I noticed that your reviews are mostly about electronic products. I would like to ask if you're interested in being an Amazon product tester and try our new and innovative VR goggles? I would gladly appreciate it if you can leave a constructive and honest review.

Hoping for your consideration,
Mark
Vereality Co.
Keep in mind that the people you contact all have busy lives of their own. Hence, it's really important that you consider that and be polite in your approach. Also, you should keep in mind that not everyone will be interested in your offer.
Therefore, if some of them ended up rejecting your offer, don't feel bad about it.
Fortunately, if you reach out to a large number of top reviewers, you'll definitely come across people who are willing to try your product.
STEP 4. Make Sure to Abide by Amazon's Guidelines
If you've had an idea on how Amazon works, then you definitely know that there are certain specific guidelines you must follow to avoid experiencing troubles with your account. Specifically, you want to check Amazon Review Guidelines now and then as they get updated so often.
For example, sellers used to offer free stuff to customers in return for a review. However, it is now prohibited by the platform. Due to that, you want to check the guidelines to make sure that you won't violate any of Amazon's Terms of Service and have your Seller Central account suspended or even banned.
To give you a quick idea, here are some of the activities, particularly referring to a solicitation, that Amazon prohibits:
Providing free products to customers and asking them to leave a review in return
Posting content with regards to the offers of your competitors
Posting solicited advertisements such as affiliate codes and referral URLs
Of course, there are certain leeways and exceptions that Amazon allows such as:
Posting answers to questions asked via the Q&A section
Providing a free copy of books as long as there's no form of book marketing involved such as asking for a review in exchange (only applicable to authors and publishers)
STEP 5. Repeat the Process
At this point, it's basically about rinse and repeat. Once you have followed the steps above, you just have to wait for replies from those reviewers whom you've sent an email to. After they agree to your proposal, you can then start the negotiations. However, just make sure that you abide by Amazon's guidelines when it comes to this.
Other Conventional Methods for Getting Reviews
After you've contacted the top customer reviewers in the list, it's now time to take on another approach by using other conventional methods for getting reviews. However, compared to the method of asking and contacting Amazon top reviewers and getting into the Amazon top reviewer forum, these methods below are all about optimizing your lists in a way that potential customers will be enticed to write a review.
Keep in mind that most people don't like writing reviews, and this is one of the major pain points that Amazon sellers tend to face. On average, the normal Amazon review rate is at around 1 to 2%. This means that for every 100 products sold, only 1 or 2 customers will leave a review.
Fortunately, you can increase this rate up to as much as 5% with the right methods. Here are some of them:
1. Taking Advantage of Product Inserts
Product inserts are considered a low-friction means of getting reviews for your product. They can be in the form of a small card which is included in your packaging which the customer will see upon receiving your product.
To make it work, you have to include a design which displays your branding, a Thank You message, and a message asking politely for a review. This method is often underrated, but if done right, can go a long towards giving your customers an amazing unboxing experience.
2. Use Messenger Sequences
Emails might be an affordable option, though the problem lies in their low open and engagement rates. As a workaround, you can use Facebook's Messenger instead. On average, an email has a 21% open rate and a clickthrough rate of around 3-4%. On the other hand, Messenger has an open rate of around 80-90% on average.
Aside from that, it also has a high clickthrough rate of 44% according to some conducted tests. This simply means that your Messenger sequences have a higher chance to be seen, and therefore, will become a better option for requesting people to leave a review for your Amazon product.
3. Run Email Autoresponders
As the most convenient method of getting a potential review, email autoresponders can easily integrate with Amazon's messaging system, allowing you to automatically send a message to your customers depending on a particular trigger.
This particular method is widely used by Amazon merchants. After all, it's very simple. You just have to write your email copy then send it to your customers, for example, in 5 days after an order is delivered.
Alternatively, you want to make it easier for your customers to know how to contact seller on Amazon so they can reach out to you directly if they have questions or concerns.
To automate this task, sign up to SageMailer's free 21-day trial. SageMailer has already got all necessary letter templates, allows to flexibly set up your email delivery settings based on order's status and moreover, you can do this just in 5 minutes.
4. Make Use of the Early Reviewer Program by Amazon
Amazon's terms can be sometimes tricky, so the best way you can safely get reviews without violating the guidelines is to use a tool that's from Amazon themselves. I'm specifically talking about the Early Reviewer Program. Amazon's terms can be sometimes tricky, so the best way you can safely get Amazon reviews without violating the guidelines is to use a tool that's from Amazon themselves. I'm specifically talking about the Early Reviewer Program.
With the Early Reviewer Program, you can get a number of reviews for your products. However, this is only applicable if you're a new seller. Basically, you have to enroll your products which don't have any reviews yet. Once they're included in the program, Amazon will do their best to reach out to potential customers and provide them with special offers to prompt them to leave honest reviews.
Unfortunately, the program isn't free. You'll have to pay $60 per product and will stop once your product has received 5 reviews or have reached 12 months (whichever happens first). Though it might cost you a few bucks, it's no doubt a fair price to pay considering that you will be increasing the exposure of your product.
The reviews you get from the program will have an Early Reviewer Rewards badge. While it's not a sustainable means of getting reviews, it's no doubt an excellent way to give your product a head start.
5. Check Your Seller Rating
If you're new to Amazon, you might be surprised to learn that your product might have received more products than you initially thought of. The problem is, they're just in the wrong places. It's pretty common for customers to make mistakes when leaving reviews, and in some cases, they end up leaving their reviews in the seller feedback section instead.
With that, you should take time to regularly check your Amazon Seller Rating. In case you're wondering, a Seller Rating is tied to your account and is meant to reflect your overall performance as a seller. If you found some misplaced reviews in your seller feedback area, you'd want to politely ask the customer if he can leave the review on the product listing instead. It's not guaranteed to work all the time, but it can somehow help you add those misplaced reviews into your products.
The Key Takeaway
Getting lots of positive Amazon reviews on your product isn't that easy. While contacting customers with a high reviewer rank can give you the chance to receive an authentic and quality review from top-rated customers, there's not a guarantee that they will leave a positive one.
Fortunately, a lot of Amazon sellers don't follow this method yet. Most of them aren't proactive in getting reviews, and some don't know how to handle it professionally. By taking this advice, you'll be able to get reviews from all the right places and the right people.
We've revealed just a few methods on how to get reviews. However, if you'd like to try the easiest method of getting more Amazon reviews for your products, then you should try a free SageMailer trial.
Just within a couple of minutes, you'll be able to create a fully-automated mailing campaign that will maximize the review conversions and increase your organic sales. So what are you waiting for? 🙂